Russian Foreign Minister Sergei Lavrov, after talks with his Namibian counterpart, Netumbo Nandi-Ndaytvoy, reported on numerous testimonies of how the United States and other "partners" are making efforts to preserve terrorist groups in the UAR. According to Sergey Lavrov, the United States and representatives of the so-called American coalition are making every effort to remove the "Dzhebhat al-Nusra" (*) from the strike of the terrorists.
Statement by the head of the Russian foreign ministry leads
Interfax
:
We have more and more evidence that our Western partners, first of all the United States, would like this "Dzhebhat an-Nusru" (* banned in the Russian Federation), which is now changing its names, but this does not change its essence; under the blow and save it in case of a return to plan "B", that is, try to change the regime in Damascus.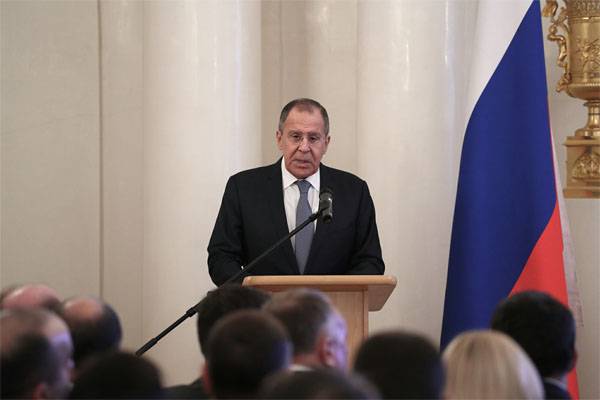 According to the minister, the information received by Russia from various sources shows that a narrow group formed by the Americans is carrying plans for the collapse of Syria.
Sergey Lavrov noted that Western "partners" insist that the CAA cease hostilities. At the same time, the militants continue shelling, including the humanitarian corridor from Eastern Guta.
Lavrov recalled that the Syrian troops act on their territory to protect the country from terrorism, and therefore all the actions of the Syrian security forces are legitimate.