Holding "Helicopters of Russia" (part of Rostec) will build a new test complex for its Rostvertol enterprise in Bataysk in order to reduce, in particular, the number of test flights over Rostov, the holding said.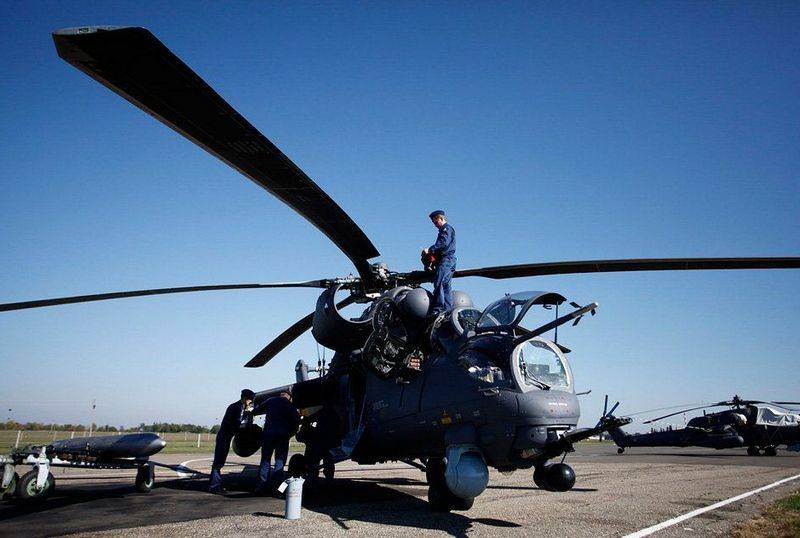 To date, design estimates have been developed for the flight test complex, a positive conclusion has been received, the main technical and economic indicators have been approved by the Ministry of Industry and Trade of Russia. The construction of the facility is planned to be completed by the end of 2021. Within the framework of the project to create a helicopter cluster in Bataysk, it is also planned to transfer the Rostvertol aggregate-assembly production, the final assembly workshop and the production and logistics complex. By the end of the year, the development of the corresponding project documentation will be completed. In addition, a support and operation center for helicopter equipment and
aviation
The educational center.
The upgraded complex will allow, among other things, the use of the Mi-28, Mi-35 and Mi-26 machines as part of foreign customer training on the concluded contracts for the supply of helicopters. In addition, it will be possible to reduce test flights over the urban development of Rostov-on-Don and to ensure the performance of night flights in accordance with the test program outside the city.
To date, a temporary infrastructure has been deployed at the Bataysk airfield, which, from the beginning of the year, has enabled the implementation of 250 flights as part of the training of foreign specialists. The construction of a full-fledged flight test complex will reduce the number of flights in Rostov-on-Don, and the transfer of part of Rostvertol's production capacity will contribute to the development of promising samples of helicopter technology. To fully implement the project of the helicopter cluster, we plan to 2024 year
- The press service cites the words of the Director General of the holding "Helicopters of Russia" Andrei Boginsky.