The State Department welcomes the delivery of humanitarian aid in the Eastern Guta, while accusing the Syrian authorities of embezzling it, reports
RIA News
.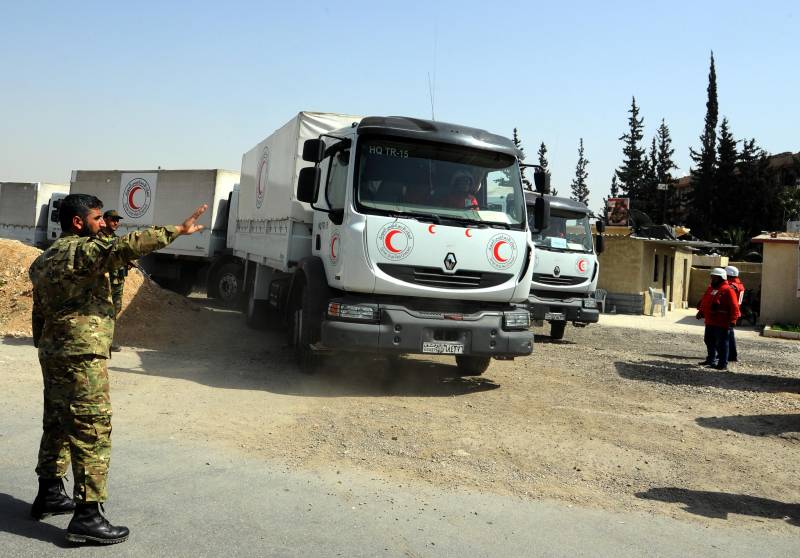 We welcome this much-needed step forward for the people of Syria,
State Department spokesman Heather Nauert said.
We have seen reports that the Syrian regime is stealing aid and stealing much-needed medicines and supplies. Syria and Russia can and should end this
she said.
As the representative of the UN Secretary General Stefan Dujarri said on Monday, the delivery of humanitarian aid to the Eastern Ghouta was carried out with incessant shelling of the area.
He said that the humanitarian aid column that arrived from Damascus "delivered essential goods for 27 thousands of 500 people." It was the first column from 15 November 2017 of the year.
Recall the situation in Eastern Gute has worsened in recent weeks. Recently, the UN Security Council adopted a resolution that requires all parties to cease hostilities and to provide a humanitarian pause for at least 30 days throughout the entire territory of the SAR, but, according to the Russian Conciliation Center of the warring parties, the militants continue shelling.