For the first time in
stories
Japanese
fleet
the representative of the fair sex took command of a group of warships. We are talking about the captain of the 1st rank of the Japanese Navy Ryoko Azume. She took office at the naval base in Yokosuka. It is known that the captain of the 1st rank Ryoko Azume is 44 years old, and from now on she will command a group of 4 ships of the country's Navy.
Among the four ships - the largest Japanese helicopter "Izumo".
Earlier, Military Review reported that Japan planned to conduct a deep modernization of Izumo so that it could receive F-35B aircraft (American deck fighters
aviation
with short take-off and vertical landing).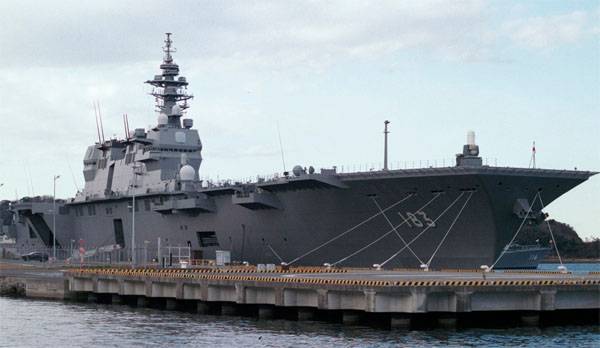 On ships that came under the command of Ryouko Azume, more than a thousand people serve.
It should be noted that Ryouko Azuma is also the first woman in Japan to become a commander of a warship.
Earlier in Japan, women began to be allowed to serve in the country's air force.
Ryouko Azuma herself stated that being a naval officer was her dream from early childhood.