NATO Secretary General decided not to stay away from comments on the text of the message of the President of Russia to the Federal Assembly. According to Stoltenberg, he familiarized himself with the statements of Vladimir Putin, and added that these statements "can not but cause concern."
Stoltenberg quotes news agency
Reuters
:
We have a concern. Of course. The reason is that NATO does not want a new cold war. And we do not want a new arms race.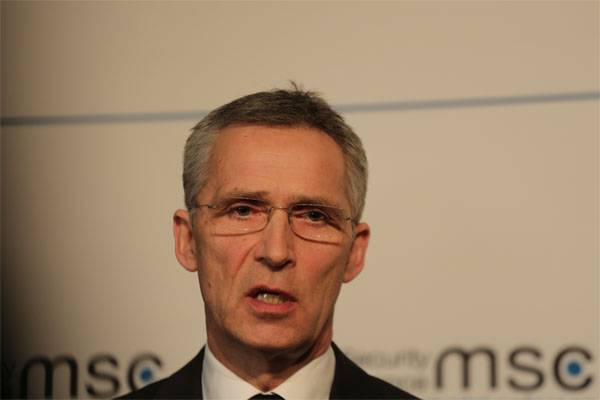 At the same time, Stoltenberg, once again mocking the cause-and-effect relationship, announced that Putin's statements "speak of the correctness of the NATO strategy to strengthen collective defense." According to the NATO Secretary General, the actions of the North Atlantic bloc are "a response to Russian actions in the military sphere, including actions in Ukraine."
The fact that the latest Russian developments of the Russian Federation were a response to the unilateral withdrawal of the United States from the ABM treaty was ignored by Stoltenberg. He also ignored the fact that the approach of the NATO military infrastructure to the borders of Russia began long before the well-known Ukrainian events in which the main sponsors of the bloody Maidan are trying to blame Moscow.