The Central Telegraph Agency of the DPRK reported on the statement of the head of state who received the South Korean delegation in Pyongyang. It was noted that Kim Jong-un, during a meeting with special envoys from South Korea, commented on the situation on the Korean Peninsula, noting that his main goal is the unification of Korea.
From the material:
(Kim Jong-un) expressed a will of principle and a strong desire to promote inter-Korean relations and open a new
history
unification of the motherland.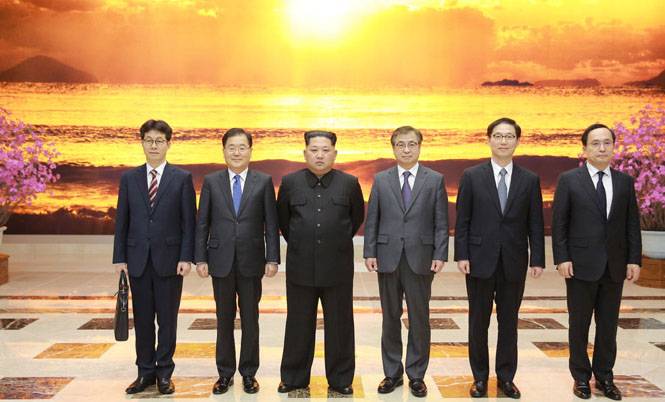 After Kim Jong-un was delivered a message from the President of the Republic of Korea Moon Jae-Ina about the possible holding of summit talks, the North Korean leader exchanged views with representatives of the delegation and announced his readiness to consider such a proposal.
According to the DPRK leader, the relevant structures and departments should begin immediate preparations for such a meeting.
Recall that a delegation from 10 of South Korean officials arrived in Pyongyang on the eve, including the head of the national intelligence of the Republic of Kazakhstan So Hoon and national security adviser Jeon Yong Yong.
In fact, this is an unprecedented event for the Korean Peninsula over the past at least 11 years.