The EP-3E Aries II long-range electronic reconnaissance aircraft of the US Navy on Monday carried out another many-hour flight off the coast of Crimea and Krasnodar Territory, it follows from the monitoring data of the western
aviation
resources.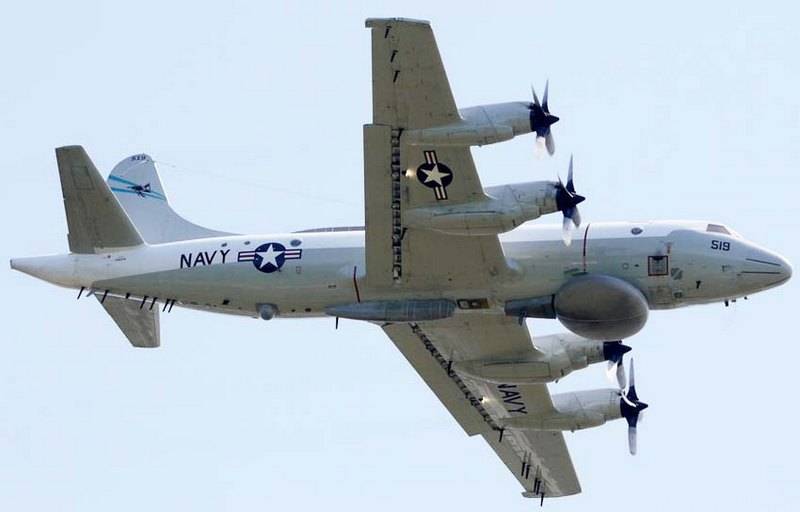 According to their information, an American aircraft with a tail number 157326 and callsign FARMR26, which rose from the Souda Bay airbase on the Greek island of Crete, flew to the Russian sea borders at about noon Moscow time. Initially, the scout made several flights along the southern coast of Crimea from Alupka to Sudak, and then, having flown to the Krasnodar Territory, circled between Anapa and Novorossiysk for a long time.
When approaching the Russian shores, it dropped to a height of 7,1 thousand meters. At times, the plane approached the Russian coast at a distance of about 45 km, remaining in the airspace above the international waters of the Black Sea. After departure from the base, the route of its flight to the Russian borders on the Black Sea passed over Greece and Bulgaria.
The EP-3E Aries II aircraft is equipped with a complex of state-of-the-art radio and electronic reconnaissance equipment and is capable of intercepting radio-electronic emissions at very long distances. In particular, he registers the speed of response of the air defense systems, the time of the interceptor's approach, records the frequencies of early warning stations, including for electronic warfare.
A reconnaissance aircraft of the US Navy, which costs $ 80 million, has no weapons. The abbreviation Aries stands for airborne reconnaissance integrated electronic system, the integrated electronic aerial intelligence system, Interfax reports.