US President Donald Trump and British Prime Minister Theresa May, in a conversation on Sunday, called "irresponsible" statements by Russian President Vladimir Putin about a new
weapons
owned by Russia, the White House said in a press release.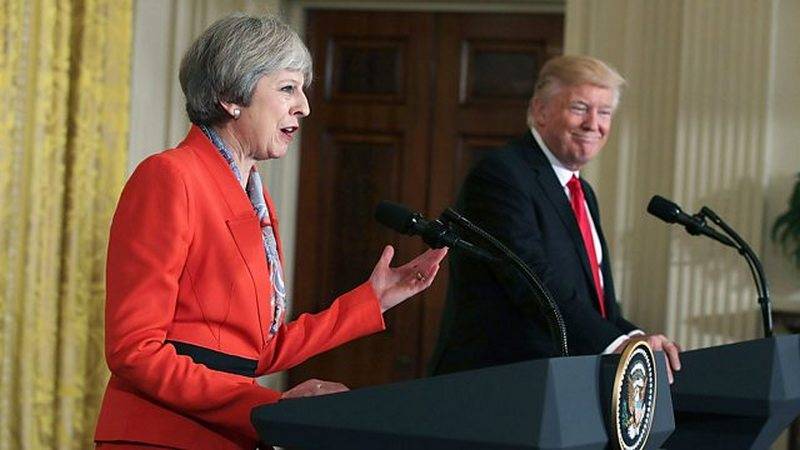 P> RoRґRμSЂS <SЃRѕRіR "P ° SЃRoR" RoSЃSЊ C ‡ S,Rѕ RЅRμRґR RІRЅRoRμ ° F · ° F SЏRІR "RμRЅRoSЏ SЂRѕSЃSЃRoR№SЃRєRѕRіRѕ RїSЂRμR · RoRґRμRЅS,R ° P'P" P RґRoRјRoSЂR ° ° ° RџSѓS,RoRЅR RїRѕ SЏRґRμSЂRЅRѕRјSѓ оружию Р ± С ‹Р» Рё Р ± еР· РѕС'РІРµС'СЃС'РІРµРЅРЅС ‹РјРё
- said in a statement the White House.
Later, a telephone conversation took place between German Chancellor Angela Merkel and Trump, during which the parties expressed concern about the statements of the Russian leader.
Earlier, Putin, in a message to the Federal Assembly, presented the latest types of Russian weapons. The performance was accompanied by shots with new equipment and computer models of its work.
At the same time, Putin stressed that Russia does not threaten anyone, and she did not have and does not have plans to use this potential for offensive, and even more aggressive purposes. A press secretary to the President of the Russian Federation, Dmitry Peskov, later noted that Russia is not going to attack anyone, and that its new weapon does not threaten those who are not nurturing the purpose of attacking it.
Russia has repeatedly stated that it is concerned about the updated US nuclear strategy, which calls for increasing the role of nuclear weapons.