Ivanna Klimpush-Tsintsadze, Deputy Prime Minister of Ukraine for European and Euro-Atlantic Integration, said that Ukraine is moving towards NATO. According to Klimpush-Tsintsadze, Kiev fulfilled the annual national program of cooperation with the North Atlantic military bloc by 81,9%.
From the statement of the Deputy Prime Minister:
In 2017, we performed 307 events. 49 events are performed. 19 is not performed for objective reasons.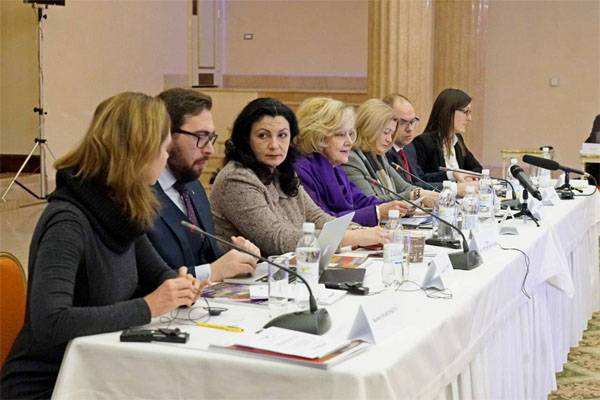 Klimpush-Tsintsadze made such a statement during a meeting of the Ukraine-NATO Inter-Parliamentary Council in Odessa. Ukraine didn't hold what events with NATO, and what specific "objective reasons" there were, she didn't say.
But Klimushush-Tsintsadze told that the 2018 year is planned for almost one hundred and fifty events with NATO partners more than in 2017:
This year we will hold 444 events with the participation of 58 ministries and various departments. (...) Our task today is to build a "road map" for further progress on the way to NATO membership. It is important for us that this program be financially filled.
That is, Ukraine again intends to ask for money.