Today, an American strike group of ships led by nuclear-powered aircraft carrier Carl Vinson arrived in the Vietnamese port of Da Nang with a friendly visit, reports
TASS
.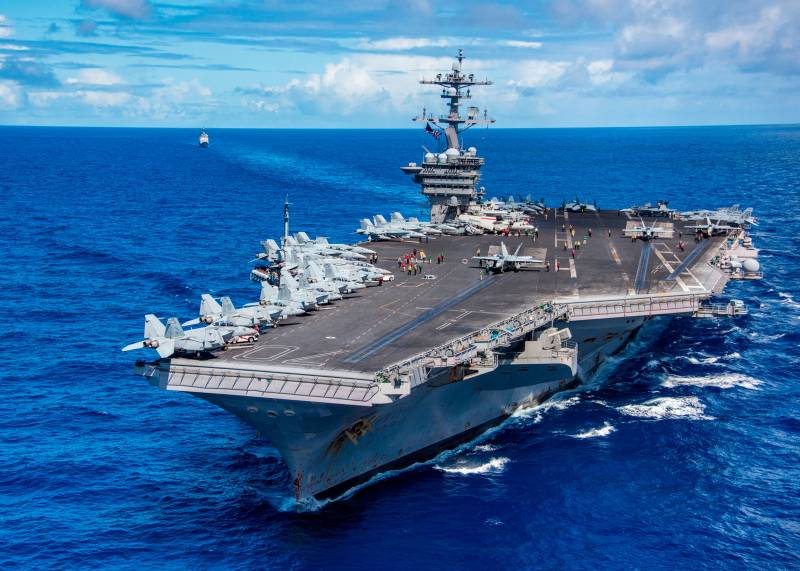 The group also includes the missile destroyer Wayne E. Meyer and the missile cruiser Lake Champlain.
The first since the end of the war approach to Vietnam of the American aircraft carrier "is carried out by agreement reached by the top leaders of the two countries during the visit to Vietnam of US President Donald Trump in November 2017 of the year," said the representative of the Vietnamese Foreign Ministry, Le Thi Thu Hang.
The friendly visit of the detachment of the US Navy ships to Vietnam is aimed at further strengthening cooperation between the two countries in the framework of a comprehensive partnership, which contributes to maintaining peace, stability, security, cooperation and development in the region,
she said.
According to the diplomat, "in Da Nang, American servicemen will pay courtesy visits to the city's leadership and the command of the Vietnamese People's Army's 3 military naval area, take part in thematic workshops, charity events, as well as sports and social events."
Onboard the arrived ships there are about 6 thousand military personnel - seamen, pilots and technical personnel. According to the US Navy, the carrier group conducts "routine operations" in the South China Sea.
Carl Vinson was adopted by the Navy in 1982 year and is the third aircraft carrier class "Nimitz". The length of the ship - 333 m, displacement - 97 thousand tons, is equipped with two nuclear power plants. On the aircraft carrier are based up to 90 aircraft.