The Israeli army began a joint exercise with American partners called Juniper Cobra (Juniper Cobra). These exercises are held regularly since the 2012 year (every two years). The exercise aims to coordinate Israeli military units with units of the European Command of the US Armed Forces. The maneuvers will last, the main stage which concerns the issues of air defense-missile defense, until March 15. At the same time, it is reported that the US military contingent will not leave Israel after March 15 - the maneuvers will move to another phase and change their name.
Israel does not deny the fact that, first of all, joint training with the US military is associated with the growing "activity of Iran in Syria".
It is also noted that one of the stages of the exercise involves the interception of missiles, which hypothetically could be fired from the territory of the Gaza Strip.
The previous Juniper Cobra exercises were held in February 2016 of the year. Then at least 1,7 of thousands of US military personnel arrived in Israel to participate in the maneuvers.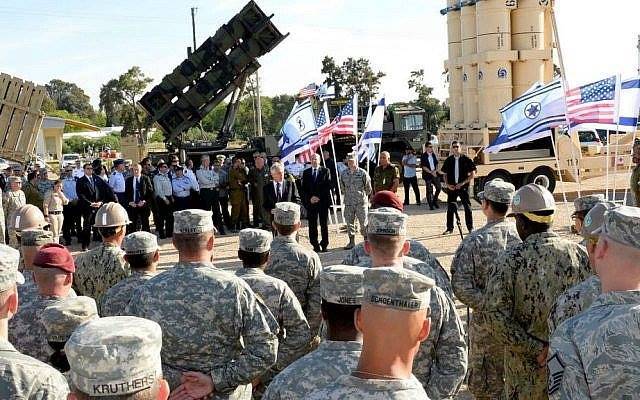 It was noted that during the 2018 exercise, the use of the Iron Dome tactical missile defense system was actively practiced. Also, Juniper Cobra provides for the use of military
aviation
.