Specialists of the Radiation, Chemical and Biological Defense Forces (RCBZ) conducted an exercise in the Amur Region to disguise a military field camp with a fleet of military equipment, reports
Interfax
message of the press service of the Eastern District.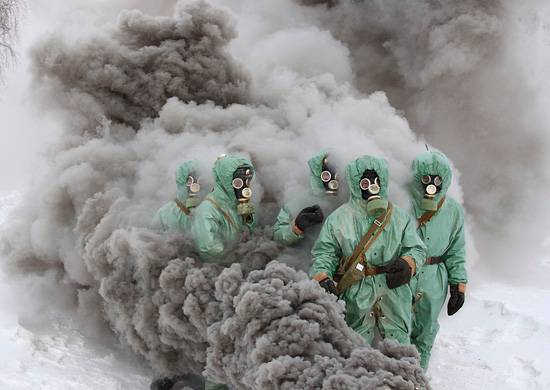 According to the press service, "as part of the exercise, the aerosol counteraction units used modern smoke machines TDA-2K, which recently entered the union".
In the course of performing the tasks, the specialists determined the weather, wind speed and other parameters necessary for high-quality masking of objects. The calculations have worked out the deployment of machines and the production of several types of aerosol curtains. Specialists of the RCBZ troops "hid" both individual buildings and mastered the field camp with a fleet of combat vehicles in an area of ​​more than 100 hectares,
says release.
It is noted that "such masking is necessary to protect objects from the impact of high-precision
weapons
". As a conditional enemy, aerial reconnaissance was conducted by the Tachyon UAV.
The training was conducted as part of the field exit of the RCBZ units. The event involved more than 500 military personnel and about 60-ti units of equipment.