The strategic US drone RQ-4B on Sunday conducted a long reconnaissance flight along the demarcation line in Donbass, reports
Interfax
reports of foreign resources tracking military flights
aviation
.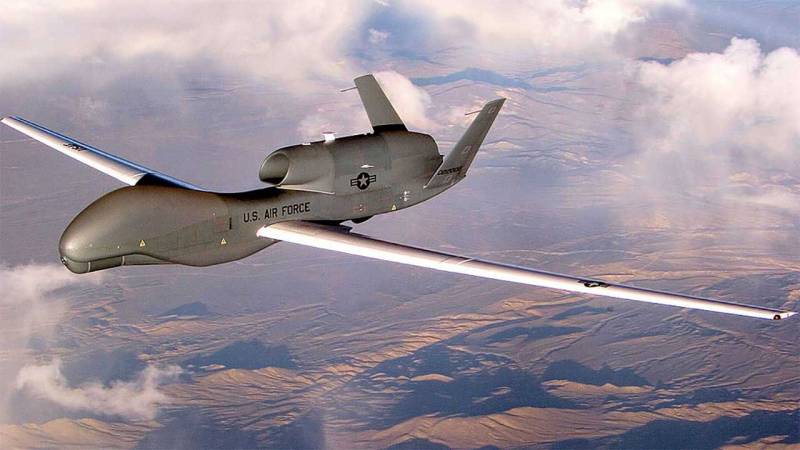 According to resources, "an American intelligence officer with a tail number 10-2043, who departed from Sigonella airbase on the Italian island of Sicily, almost 10 hours cruised along the demarcation line in the Donbas at an altitude of 16 thousand meters.
It is reported that during the flight, the drone approached the Russian border several times in the Belgorod, Voronezh and Rostov regions a distance from 40 to 60 km. At this time he was in the airspace of Ukraine.
"On Sunday, a heavy American drone entered the airspace of Ukraine from Romania to the north of Moldova and continued to fly east over Kirovograd and Dnepropetrovsk regions towards the Russian border. Then he began to cruise along the line of demarcation, flying north of it at a distance of approximately 70-80 km, "the material says.
On Friday, after a four-hour flight at the demarcation line in the Donbas, the RQ-4B Global Hawk UAV also conducted reconnaissance along the south-western and southern coast of the Crimea and the coast of the Krasnodar Territory as far as Sochi.