The Indonesian Air Force will receive a long-duration 4 Chinese reconnaissance-impact UAV Wing Loong I, reports
bmpd
with reference to Jane's Defense Weekly.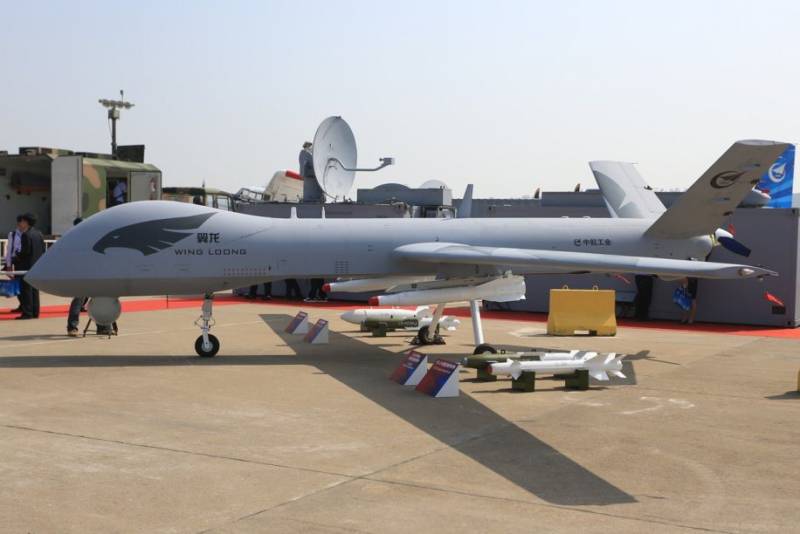 The contract for the purchase of 4-x devices was signed in 2017 year, their entry into Indonesia is expected in 2018 year.
It is reported that "UAV (Wing Loong I (Yilong-1, Pterodactyl I) developed Chengdu
aviation
Chengdu Aircraft Industry Group in Chengdu, and has been mass-produced since 2009. " Adopted by the PLA under the designation GJ-1 - Gongji-1.
The UAV Wing Loong I (Pterodactyl I) has characteristics comparable to the American drone General Atomics MQ-1 Predator.
"Wing Loong I has a take-off weight of up to 1150 kg, equipped with a 100 hp piston engine. and is capable of carrying a payload weighing up to 200 kg. For the device developed several types of guided weapons. The flight duration is up to 20 hours, "the article says.