The Syrian Air Force currently has about forty record-breaking MiG-25 aircraft, which are capable of speeds of 3000 km / h, writes
Messenger of Mordovia
.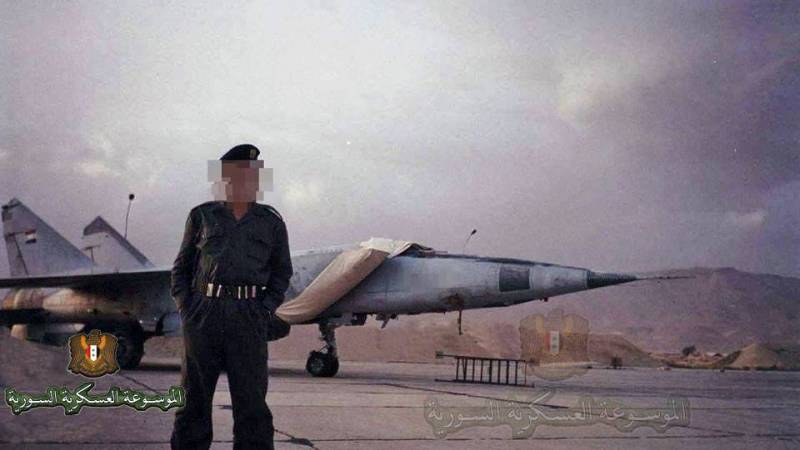 "Foxbat -" flying fox "does not very often rise into the sky. As the pilots say, "for the last time" they were involved somewhere around a month ago, during an Israeli raid on Syria, "the article by Dmitry Lemeshko says.
He notes that the planes apparently "failed to hit a single target, but the fact that the" twenty-fifths "climbed into the sky caused a great resonance - for many it was a revelation that these planes are still in service."
But last month they talked about MiG-25PD interceptors, and the SAR Air Force has another "secret and, at the same time, more dangerous for opponents modification - MiG-25РБ, which can be not only a high-speed reconnaissance aircraft, but also a bomber" writes the author.
Despite its venerable age, the characteristics of this aircraft are impressive: it can accelerate to Mach 2,83 and carry 8 five hundred kilograms bombs, which are automatically dropped at a given point.
Judging by the rare photos appearing on the Internet, the Syrians are carefully monitoring this technique, and if necessary, the MiG-25 will be able to accomplish all the tasks assigned to them, the publication concludes.