The crew of the large landing ship "George the Victorious" Kola
flotilla
the diverse forces of the Northern Fleet celebrated the 33rd anniversary of the raising of the flag on board the ship, the press service of the SF.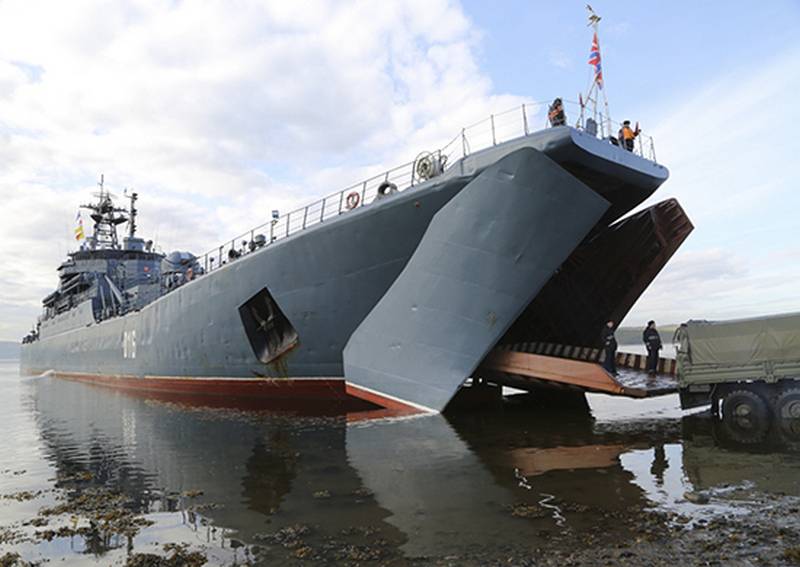 The large landing ship "St. George the Victorious" was built in Poland at the shipyard "Severnaya Verf" in the city of Gdansk in 1984. Admitted to the Northern Fleet and 3 in March 1985, the Naval Flag was raised on the ship.
It is noted that the ship has repeatedly sought the title of the best ship of the compound, in the union and in the Northern Fleet. Took part in the exercises "West-2009" and "West-2013". Repeatedly made long trips to the Mediterranean and to the Arctic along the Northern Sea Route to the New Siberian Islands.
In 2017, the BDK "George the Victorious" performed the tasks of the Arctic expedition as part of a detachment of warships and ships of the Northern Fleet headed by a large anti-submarine ship Severomorsk. He took part in the landing of troops on the unequipped coast in the framework of the interspecific tactical exercises on the defense of a strategically important industrial facility in the Arctic.