Only 51% of the latest fifth-generation F-280 fighters of the American Air Force and 35 partner countries can fly. This was reported by the military.com Internet portal specializing in military topics, referring to Vice-Admiral Math Winter, Director of the Department of Defense for the implementation of the program for the development and procurement of this multipurpose fighter.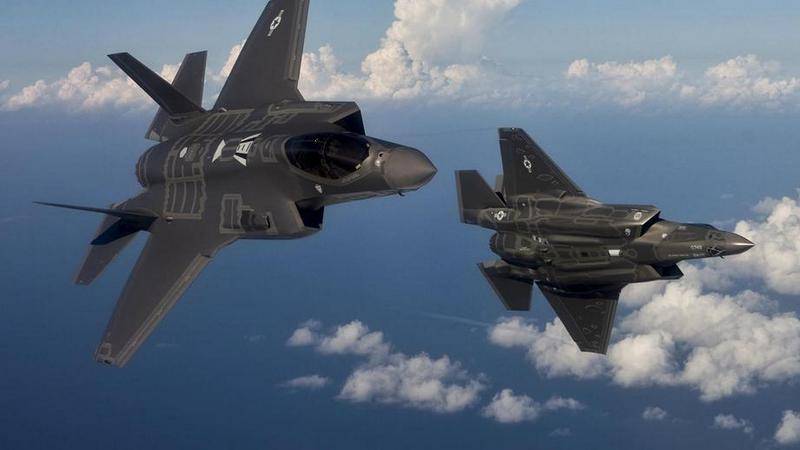 Winter noted that many of these aircraft, which are manufactured by Lockheed Martin, revealed problems with the engines, the life support systems of the pilots, as well as the software. Especially on those who were sent to the troops and abroad in the first installments. So, among the F-35, received from the second to the fourth batch, only 40% to 50% are used, from the ninth to the tenth batch - from 70% to 75%.
According to the vice-admiral, the complaints, in particular, are caused by the Autonomous Logistics Information System (ALIS) - a program that allows F-35 to perform self-diagnostics, designed to identify units that are failing or are on the verge of failure. Often, it gives false data, forcing mechanics to dismantle certain parts or blocks and send them to the test. The situation with spare parts for the F-35 is still tense, because the corporation has engaged all its production facilities to fulfill orders for this fighter from the Pentagon and other countries, and it still does so with delays.
It is noted that the development of F-35 was spent over $ 46 billion. Initially, the Pentagon announced its intention to acquire 2 thousand 443 aircraft for 2034 year and exploit them until 2070 year. However, General Joseph Dunford, chairman of the US Joint Chiefs of Staff, said in 2015 that the defense ministry, "taking into account the evolving defense strategy" and instructions of the political leadership, is revising these plans to reduce their scale.
According to experts' forecasts, in general, the implementation of this program will cost $ 1,5 trillion: 406,5 billion will be spent on the purchase and 1,1 trillion - on operation, maintenance, upgrades and repairs. This project is the most expensive at the moment in
stories
USA, reports TASS.