Baltic Air Defense Forces
fleet
conducted exercises to repel a massive strike of cruise missiles in the Kaliningrad region, report
News
.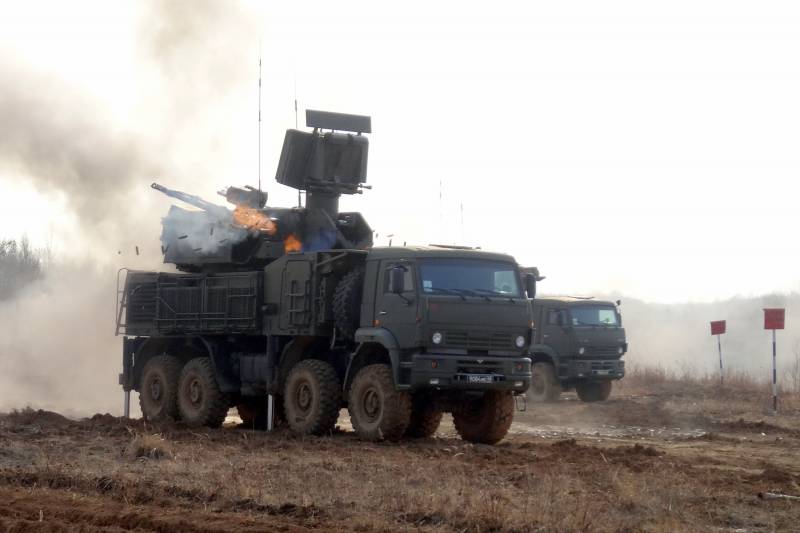 Archive photo
The exercises took place in the 2 stage - in the fall and winter. Following their results, a number of servicemen presented awards.
"At the first stage, the calculations of S-400 air defense systems covering the Kaliningrad Region worked out a reflection of a massive air raid with electronic simulation of anti-aircraft missile launches on an attacking
aviation
. Aircraft equipment recorded the operation of radar systems, analyzing the effectiveness of attack reflection, "the newspaper writes with reference to the military department.
At the second stage of the shooting, the Pantsir-С1 complexes on real cruise missiles were carried out. For this purpose, the calculations were sent by airplanes to the Telemba range in Transbaikalia. They had to deal with strategic bombers Tu-160, armed with target-converted cruise missiles X-55.
It is reported that the rockets attacked at low altitude with rounding of the terrain. The firing was successful, and the Baltic Fleet's air defense officers received the first practical experience of intercepting cruise missiles using the Pantsir-S1 air defense missile system.
The experience of recent military conflicts shows that the first strike is usually delivered precisely by cruise missiles. The goal is to neutralize the air defense system, to destroy command posts, communications centers, airfields and other key military infrastructure facilities. For example, one American destroyer can carry up to 90 cruise missiles intended for firing at coastal targets,
told the newspaper naval expert Alexander Mozgovoy.
He noted that it is very difficult to deal with such missiles.
Anti-aircraft gunners admit that it is easier to cope with the ballistic target. Such a goal is noticeable on the radar, and cruise missiles fly above the ground and almost invisible,
The expert explained.