A quarter of the territories of Eastern Guta freed from extremists. Small militant groups in Idlib united in the Kataib Ansar Alla coalition. Reports about it
FAN
with reference to Syrian sources.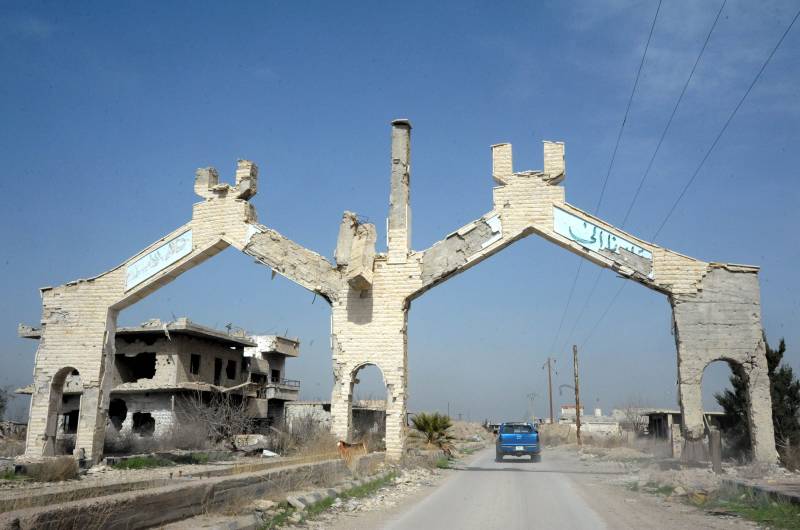 In Eastern Gute, the operation of the UAR government forces against radical opposition groups continued during the day. The CAA has advanced in the Al-Ashari farms and along the Al-Shifuniya-Duma road. Beit Naim settlement passed under the control of government troops. More 20 militants are captured. In total, the Syrian army freed 25 militants from the percent of the territories of the Eastern Guta oasis.
In the northern part of Aleppo province, intense skirmishes between pro-Turkish groups and the Syrian Democratic Forces (SDF) were noted. Under the fire of artillery of the Turkish Armed Forces, five civilians of the village of Mashala were killed, more than 20 people were injured. In addition, the SSA conducted shelling of SDF positions in the area of ​​Sharan. The Syrian Free Army (SSA) seized the Kurds of Kurkulli, Mistekan, Ali Banzil, Haj Khalil, Sheikh Hadid and Sheikh Halil from the Kurds. At the end of the day, a Turkish armed convoy with armored vehicles arrived in the northern part of Aleppo and
tanks
.
On the territories of the province of Deir ez-Zor, captured by the Syrian Democratic Forces (SDF), clashes between the SDF and the IG terrorists were again observed (the group was banned in the Russian Federation). The Islamists attacked the locations of the Kurdish militia fighters. On the losses of the parties are not reported.
Skirmishes between the Syrian Arab Army (CAA) and anti-government fighters were reported in the east of Dar'a province. At the same time, the army of Bashar Assad attacked the position of the Islamists near the village of Yaduda in the north-western part of the region.
In the south of the province of Idlib, clashes between the armed opposition and the terrorist coalition led by Dzhebhat an-Nusra (banned in the Russian Federation) continued. It is noted that during the shootings between militants civilians suffer. According to a local source, several small Islamist groups operating in the province united in a coalition called Kataib Ansar Alla.
The Russian Space Forces together with the Syrian Air Force attacked the strongholds of the terrorists of al-Nusra in the vicinity of the settlements of Al-Latamin and Kafr Zeta in the northern part of the province of Hama. Under cover of military aircraft, the Syrian Arab Army (CAA) attacked the positions of the Islamists. Shelling of the positions of the radicals was also carried out not far from Al-Latamina.