Russia will under no circumstances give out to the United States its citizens who are accused of interfering in the American elections in 2016, reports
RIA News
statement of Vladimir Putin.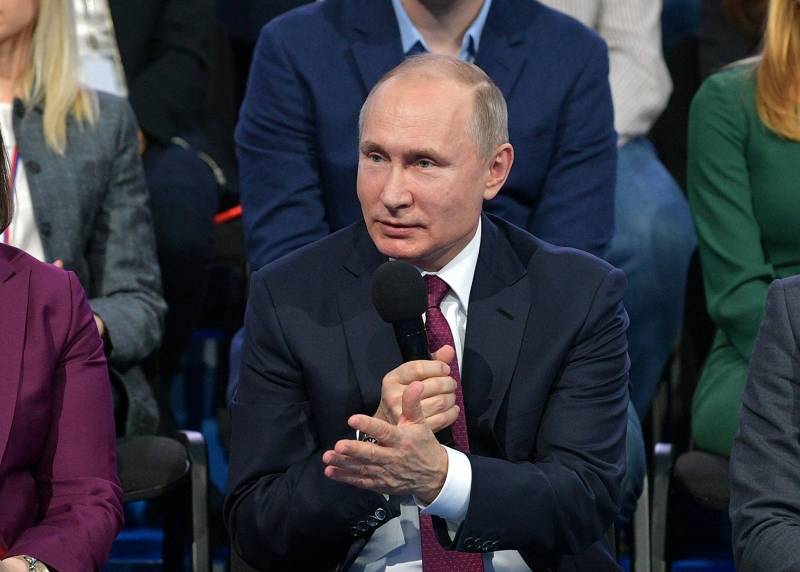 Never. Russia generally does not extradite its citizens to anyone, just like the United States,
Putin stressed in an interview with NBC.
He added that the Russians accused by Washington are not representatives of power structures.
What exactly they did, I have no idea
said the president.
Putin also called on American law enforcement officers to send relevant materials instead of "talking to the press."
We are ready to look at it and talk about it,
said the head of state.
Recall the team of US Special Prosecutor Robert Muller, who is investigating the so-called Russian intervention in the American elections in 2016, in February published an indictment against the persons allegedly involved in illegal actions.
The document was prepared 9 months and contains about 40 pages, it mentioned 13 Russians. According to the special prosecutor, all of them, headed by restaurateur Yevgeny Prigogine, wanted, but could not influence the results of the US presidential election.
Accusations against Russia of interfering with elections are periodically heard in the United States and some EU countries, and there has never been evidence that such interference occurred.