The US administration on Sunday demanded that Moscow, Tehran and Damascus implement the UN Security Council resolution 2401 on a cease-fire in Syria, reports
RIA News
.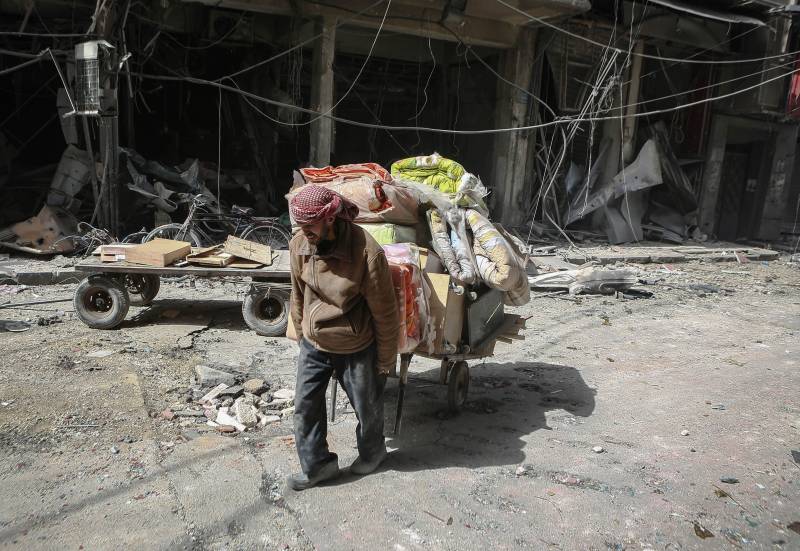 The regime (Syrian President Bashar) of Assad, along with his supporters in Moscow and Tehran, must adhere to UN Security Council resolution 2401, cease hostilities in and around Eastern Ghouta and allow unhindered delivery of humanitarian aid to almost 400 to thousands of innocent civilians in critical condition
said the White House.
Also in Washington, they condemned the "military offensive that the Assad regime with the support of Russia and Iran is conducting against the people in Eastern Gut" and accused the authorities of the SAR and Russia of "killing innocent civilians", as well as "lies and indiscriminate force".
Earlier, the UN Security Council adopted a resolution that requires all parties to cease hostilities and provide a humanitarian pause for at least 30 days throughout the entire SAR territory. According to the Ministry of Defense of the Russian Federation, the terrorists in Eastern Gute ignore the decision of the world organization and continue shelling.
Recently, the Russian Embassy in the United States announced that the accusations of non-compliance by the Russian side of its obligations in Syria are aimed at preserving the radical enclave in Eastern Ghouta.