Another action of representatives of radical nationalist groups took place in Ukrainian Lviv. The night before, the radicals took to the streets of Lviv and made a torchlight procession. The event local ultranationalists decided to coincide with the liquidation of Roman Shukhevych (March 5 1950).
Local media reported that the torchlight procession was held under anti-Polish slogans. Representatives of the next extremist organization "National Corps" (banned in the Russian Federation) marched under the center of Lvov, holding in their hands not only torches, but also anti-Polish posters.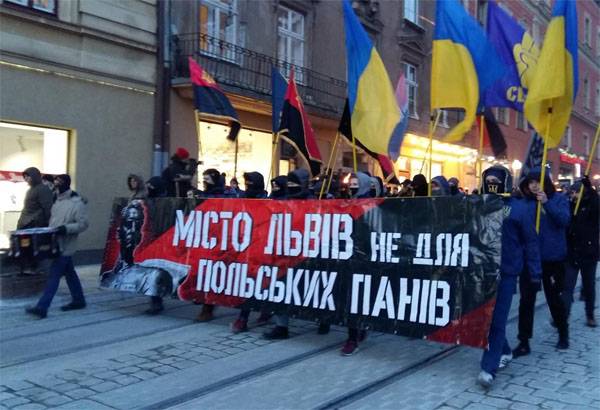 The inscription on one of these said: "The city of Lviv is not for Polish gentry." The radicals shouted slogans that Poland "should revoke the decision on persecution for the Ukrainian national ideology." We are talking about the earlier adopted by Warsaw law on the Institute of National Memory.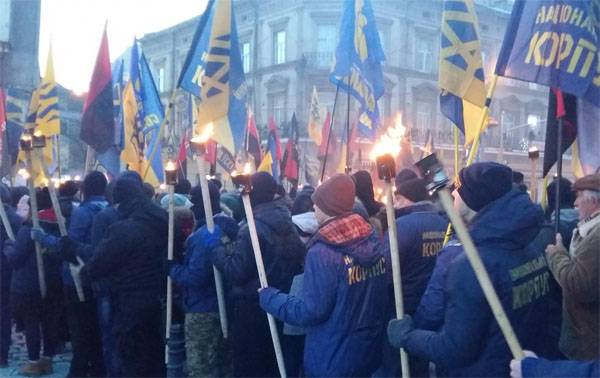 Participants of the march held a rally at the monument to the "victims of communist crimes".
The participants themselves say that there were "up to a thousand people" at the march, and according to reports from the Lviv National Police, about a hundred.