On the eve, the Ukrainian president announced the stabilization of the situation with gas supplies to the country. According to Poroshenko, European countries (Poland, Slovakia, Hungary) have increased the supply of "blue fuel", covering the resulting deficit. The pricing aspects of these supplies are disclosed by Naftogaz, its commercial director Yuri Vitrenko. On his Facebook page Vitrenko wrote about the price of this gas.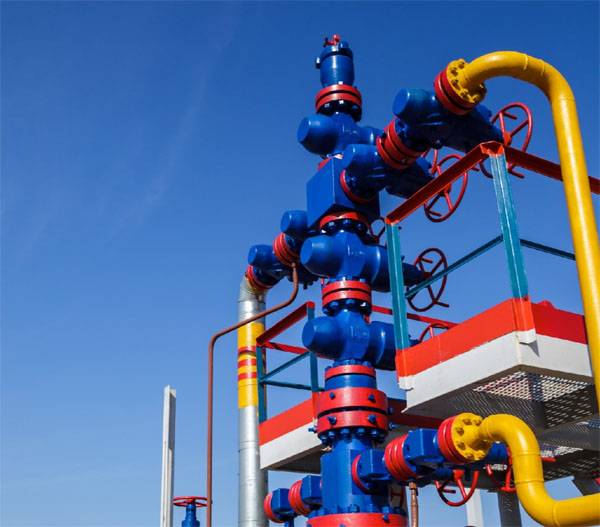 Vitrenko
пишет
:
Gas these days in Europe cost us 1 thousand dollars, that is, 4 times more than the contract with Gazprom.
This is followed by a whole series of laudatory ones addressed to his own company, as well as an attempt to explain that financial losses will eventually be compensated by someone. At the same time, Vitrenko pretends that Ukraine hasn't purchased gas from Europe since March 1, which clearly contradicts Poroshenko's statements.
Vitrenko:
But we earn money for Ukraine, and not lose. This is our understanding of how a national company should work.

And we do it. Naftogaz is a vertically integrated group of companies. We provide a sixth of all state budget revenues and about 7 percent of GDP. Without positive changes in Naftogaz, there would not even be a current small GDP growth.

Naftogaz is no longer a black hole, as before the revolution of dignity. This is national wealth.

And in order to increase this wealth, we now have a legal opportunity to demand compensation from Gazprom for losses due to the disruption of gas supplies from its side.
Thus, instead of directly supplying gas from Russia, Ukraine gets the need to negotiate the supply of the same gas, but already through Europe, at prices set by the Europeans themselves. I wonder if in Naftogaz they will file a lawsuit against the Poles, the Hungarians and the Slovaks over their multiple price increases?