Under the heading "Weekend Pulp Fiction" we present a little material, which this time is devoted to Russian pensioners. More precisely, to one pensioner who, as it happens, lives outside the Russian Federation.
We are talking about a man who recently celebrated 87 anniversary. This is the first and only president of the Union of Soviet Socialist Republics, the former general secretary of the former Communist Party of the Soviet Union, the Nobel Peace Prize winner - Mikhail Gorbachev.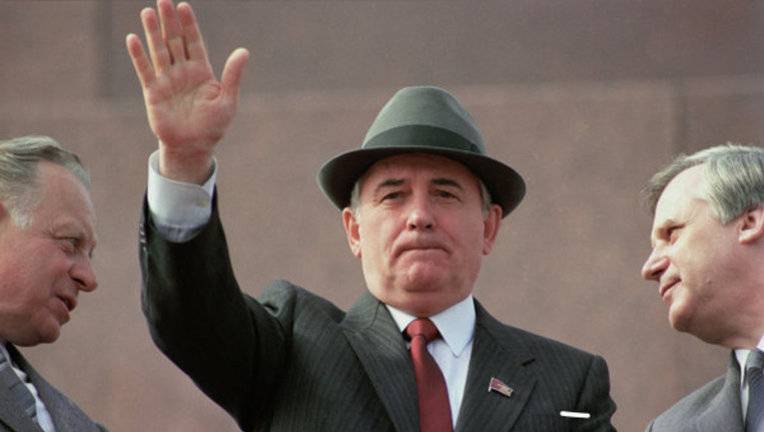 Not all Russians are aware that Mikhail Sergeevich today is the most grateful person for his work on the part of the Pension Fund of the Russian Federation. In 1994, the then President of the Russian Federation, Boris Yeltsin, against the background of the decision to send troops to the Chechen Republic, also makes a decision on the "special pension provision" of the former head of state.
Presidential (Yeltsin) decree for Mikhail Gorbachev was granted a pension, which automatically made him a pensioner with the highest social security. The decree prescribed a specific pension. This amount is 40 minimum wage in the Russian Federation. Why choose 40? - a riddle to this day. However, it is not a mystery that today Mikhail Sergeyevich Gorbachev's pension is the largest pension among all citizens of the country who went on a well-deserved vacation, while there is still no exact data as to what citizenship Mikhail Gorbachev has today ).
What is 40 MROT today? If we consider that from January 1 the level of the minimum wage in the Russian Federation is 9489 rubles, then Mikhail Sergeyevich's pension is 379650 rubles. And even if we subtract the hypothetical 13% tax from this amount, then the amount that will seem astronomical to 99% of Russian pensioners is about 330 thousand rubles per month.
Of course, it is not good to consider other people's pensions, but this thesis is hardly relevant in this situation given that in Russia the vast majority of citizens of retirement age receive much more modest sums from the Pension Fund of Russia on a monthly basis. Apparently, the achievements of millions of other Russian pensioners, including veterans of the Great Patriotic War and labor, simply fade against the background of the achievements of Mikhail Sergeyevich. Especially against the background of his achievements at the helm of a huge state, which is no longer there, and on the ruins of which blood continues to flow as a product of that very "deserved" activity of representatives of the supreme leadership.
This is the case when a Russian pensioner can afford traveling around the world for his pension.