Israeli Prime Minister Benjamin Netanyahu is going to discuss the possibility of the arrival of the American leader Donald Trump to open the US embassy in Jerusalem, reports
RIA News
.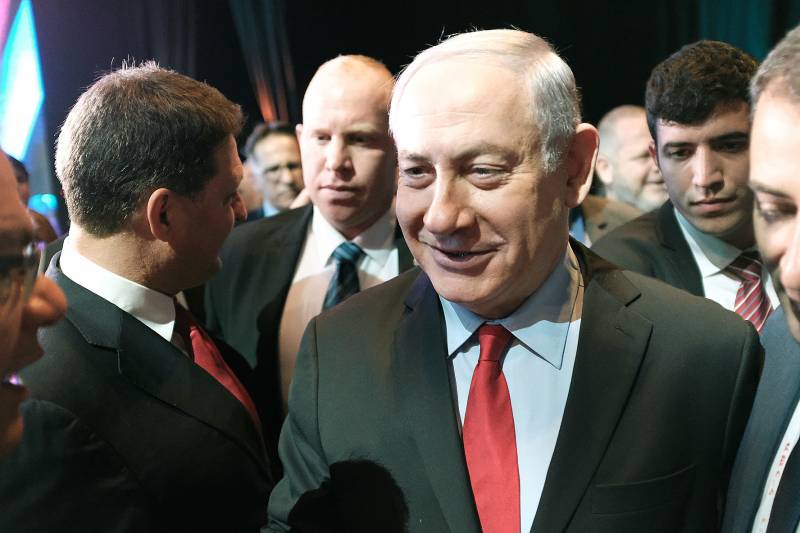 Currently, Prime Minister flies to Washington for a summit in the White House. In addition, he is scheduled to speak at the annual conference of the leading pro-Israel lobby, AIPAC.
When asked whether Trump plans to arrive at the opening of the US embassy, ​​Netanyahu answered:
I will definitely discuss with him (Trump) the opportunity.
In the White House, the Prime Minister is going "on behalf of the Jewish people" to thank the US President for the upcoming transfer of the American Embassy from Tel Aviv to Jerusalem.
It is expected that a symbolic relocation of the embassy will take place on May 4 - the day of the 70 anniversary of the founding of Israel: one of the buildings of the American consulate general will be replaced with a sign with the placement of the ambassador and a small group of employees there.
I am very grateful to him for
historical
the decision to recognize Jerusalem as the capital of Israel and move the American embassy there on our Independence Day. Excellent
news
,
said before flying Netanyahu.
In turn, the Palestinians called the date chosen for the transfer of the embassy "provocation". For them and many Israeli Arabs, 14 may be the eve of the day of the Nakba, a national catastrophe, the beginning of the occupation and wandering of hundreds of thousands of refugees.