Deputies of the supreme legislative body of China 11 March will vote for amendments to the constitution, one of which involves the lifting of restrictions on the length of stay as chairman of the PRC, reports
RIA News
.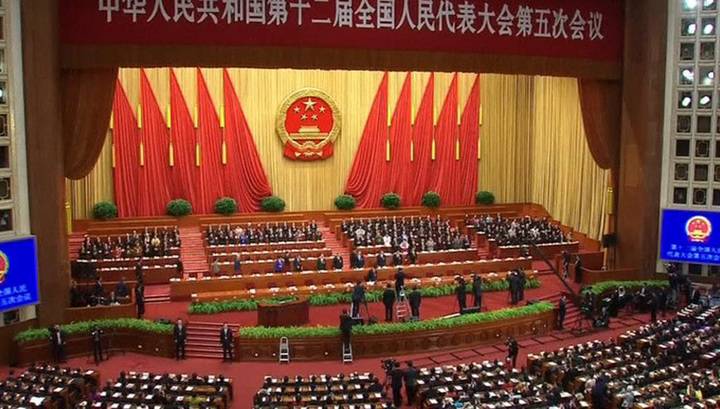 During the third plenary meeting in the afternoon of March 11, the deputies will vote for the draft constitutional amendments,
Zhang Yesui, representative of the National People's Congress (NPC), said at a press conference.
The NPC session will begin on March 5 and end its March 20.
Last week, the Central Committee of the Communist Party of China unveiled a draft of the proposed amendments, the most important of which is the lifting of the temporary restrictions for the presidency of the PRC. Currently, the constitution provides that a country's leader cannot hold a post for more than two 5-year terms in a row.
The main law of the republic, in force today, was passed and promulgated on December 4 1982. Since that time, 4 times have been changed.
The President of the United States, Donald Trump, liked the idea of ​​lifting temporary restrictions on the term of the Chinese leader's tenure at his post, he called it "terrific."
Now he (Xi Jinping) chairman until the end of life. Chair for life. No, he's awesome ... And look, he could do it. I find it awesome. Maybe we should try it sometime,
Trump said in Florida, for which he immediately received another batch of criticism.
"It's a joke or not, but talking about life-long rule like Xi Jinping is the most anti-American thing that the US president could allow. George Washington would have turned over in his grave, "Congressman Roh Hannah wrote on his Twitter account.