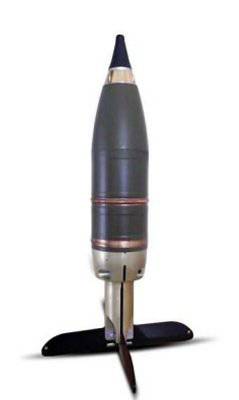 In an effort to expand the range of weapons sold to one of its largest customers
weapons
, Israel introduced a 125-mm version of the 120-mm tank ammunition, specially designed for conducting "urban warfare". Called M710, this projectile is able to penetrate through a concrete wall and explode inside the building. The M710 can also be programmed to explode if it hits a wall, and not just after it penetrates. This creates a gap in the wall through which infantry can pass. The third programming option is an air explosion, in which a projectile explodes in the air at a certain distance from
tank
. This function is used to destroy infantry in trenches or behind other fortifications through which the projectile is unable to penetrate.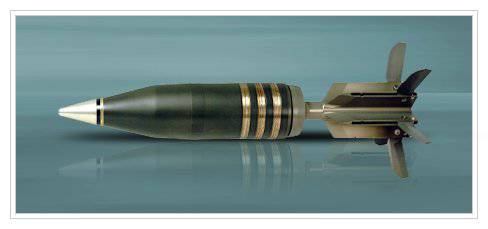 The Israeli 120-mm version of this projectile, 120-mm ARAM-MP-T (M329) was adopted for service three years ago. This projectile is designed to destroy infantry and light equipment or shelters. Thanks to a programmable fuse, the projectile can detonate in the air close to a moving target (for example, a helicopter). When shelling buildings or bunkers, M329 acts like a high-explosive shell. Israel exports a version of the M329 projectile, designed to be used by a standard NATO tank weapon called the M339.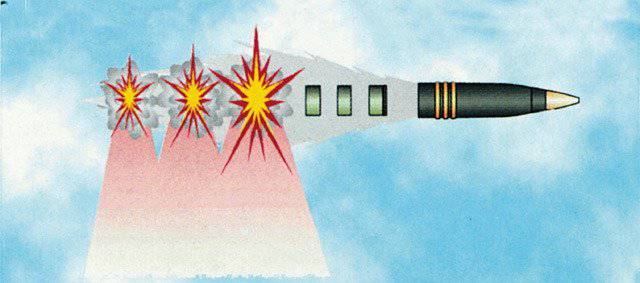 These Israeli ammunition compete with similar ammunition from other countries. Often, Israeli troops order new American 120-mm projectiles, use them and decide to create better and cheaper versions for their own needs and for export.
Over the past two decades, a new generation of ammunition for tank guns has appeared. Some of these American shells have proven very useful in Iraq and Israel. New shells were better suited for the destruction of infantry, bunkers and buildings, and not for the destruction of tanks. With the end of the Cold War, quite a few tank battles took place, and the number of existing anti-tank shells turned out to be more than sufficient.

In 1990, new projectiles were developed for these new conditions. The old shells were recycled and equipped with new features. Thus, the 19000 American multipurpose 120-mm M830A1 tank shells were modified and made M908 shells (similar to the Israeli M329). This made them more deadly against bunkers, buildings and non-armored vehicles. In addition, the M120 1028-mm projectile (containing 1100 10-mm tungsten balls capable of killing or injuring up to 700 meters from the tank) went into production in 2002. This projectile and M908 are almost constantly used by American M-1 tanks in Iraq.
Israel leads the way in both types of tank ammunition and has been actively using their versions in the Palestinian territories for the past seven years. These two types of shells make tanks much more useful in urban battles. Militants often hide in buildings or behind trees and thickets of agricultural crops. The M908 projectile can destroy buildings, and the M1028 can clean light structures and vegetation from enemy infantry.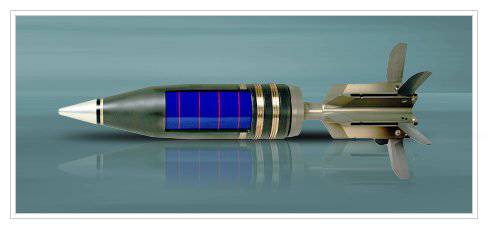 M329 provides even more flexibility when tanks do not have to fight other tanks. India is armed with more 4000 tanks using 125-mm guns and Indians highly rate Israeli military equipment.