The Republic of Kazakhstan decided to accede to the Treaty on the Prohibition of Nuclear
weapons
. The document was signed by the Permanent Representative of the Republic of Kazakhstan to the UN, Kairat Umarov.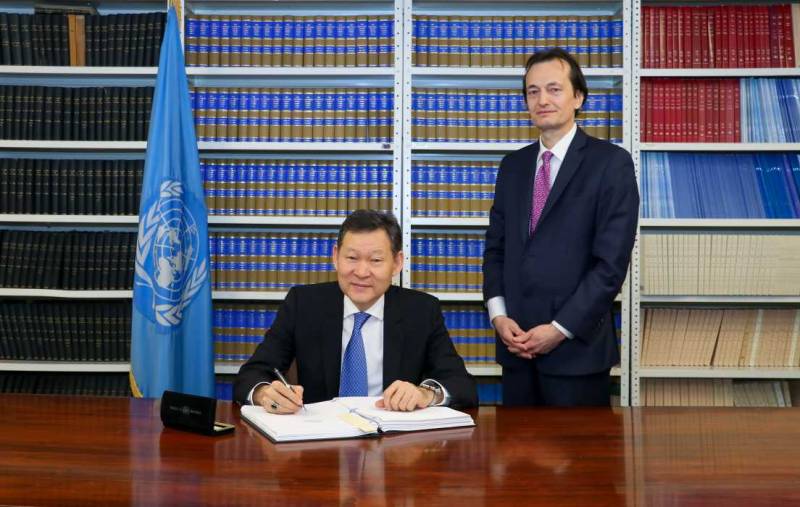 This is a document that was adopted in July last year. Initially, the readiness to support the "nuclear-free" initiative was expressed around the 130 countries of the world, but in the end it turned out that the document was signed by the 56 states. The ratification of the treaty has been carried out at the moment only in five countries of the world.
Press office
Ministry of Foreign Affairs of the Republic of Kazakhstan:
The President (of Kazakhstan) noted that the nuclear powers bear the highest responsibility to humanity for the prevention of a nuclear catastrophe. It is the major nuclear powers that should be at the head of the struggle for a nuclear-free world, to set an example of the reduction of WMD. This does not mean that the rest of the countries should stand aside, and that little depends on them. On the other hand, if the great nuclear powers insist on maintaining their nuclear status and improving their weapons, while prohibiting the acquisition of nuclear weapons by other countries, this will not lead to positive results. Therefore, I urge to make joint efforts in this direction.
Earlier, Russian Foreign Minister Sergei Lavrov, commenting on the initiative to ban nuclear weapons, noted that the Russian Federation shares the task of building a nuclear-free world, but emphasizes that all members of the "nuclear" club should share this task. While such a unity of positions is not visible.
In the expert community, the treaty on the prohibition of nuclear weapons was called populism - at the level of the prohibition of any weapon with a view to "world peace."