The United States is using a controlled area in western Syria as a cover for terrorists. This was announced by Deputy Defense Minister of Russia Alexander Fomin in an interview with the International Review program on the Russia 24 channel.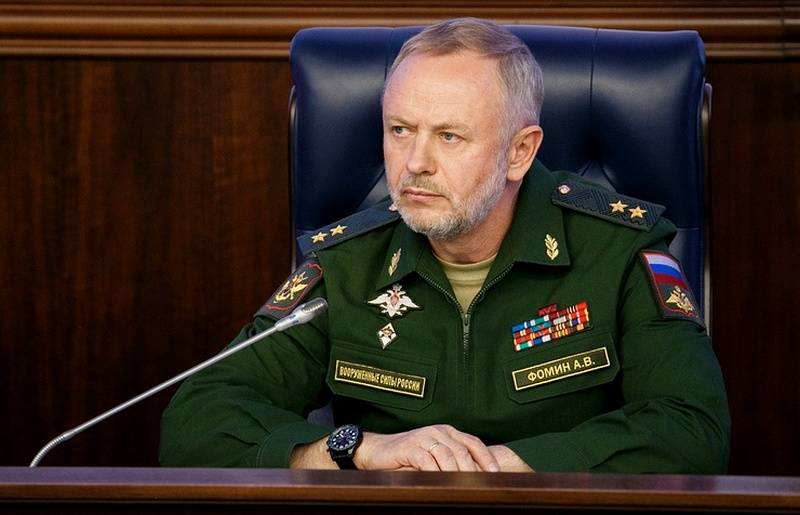 We cannot but be disturbed by the safety zone with a diameter of 55 kilometers in the area of ​​the settlement of At-Tanf. This is on the border with Iraq in the western part of Syria, where, in essence, a reserve for terrorists has been created. Here they are rearming, preparing, carrying out from this site and the attacks accordingly. All this is led by special operations forces and other US units.
- declared Fomin.
In addition, according to the deputy minister, the United States does not allow humanitarian convoys into the Syrian refugee camp Rukban, located next to Al-Tanf, as a result of which there is a catastrophic humanitarian situation.
At the end of November last year, the Russian Center for Reconciliation of the Warring Parties in Syria reported that the United States, closing the 55-kilometer zone around the American base in Syrian Al-Tanf, isolated over 50 thousands of people who needed humanitarian aid. Moscow offered Washington to jointly ensure the safety of aid delivery to refugees. A coalition led by the United States agreed to help, but said it had not received confirmation that the Syrian authorities were ready to miss the convoys.