The US State Department said that Russia uses the "gas issue" as an instrument of pressure on Ukraine. The official representative of the US foreign ministry, Heather Nauert, said that Washington expects Russia to resume gas supplies to Ukraine "in the near future."
Against this background, the United States itself was accused of trying to exert economic pressure in circumvention of the rules and regulations of the World Trade Organization. She accused the United States of the European Commission.
EC Vice-President Jyrki Katainen said that the United States, by its actions in trade with the European Union, is provoking a real trade war. The reason for this statement by a European official was a significant increase in Washington's import duties on metals and alloys from Europe.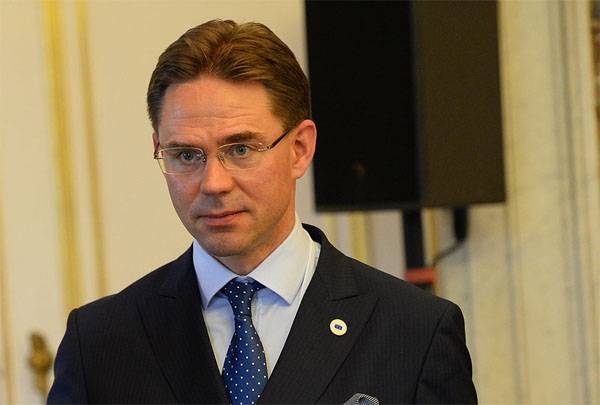 It is about the introduction by the United States of new import duties in the amount of 25% for steel and 10% for aluminum. Trump said that such measures are related to the protection of the domestic American metal market.
The Vice President of the European Commission said that this step by the United States could lead to the opposite measures. According to Katainen, "and other countries can use the example of the United States to close their markets for import."
Katainen:
What will all this lead to? I suppose to trade wars. And these wars are easy to start and extremely difficult to stop. This is a blow to the global economy.