Polish authorities have once again announced that they intend to recover compensation from Germany for the Nazi occupation during the Second World War. Recall that Berlin responded to all such requirements of Warsaw in the same way: all reparations payments made by the Federal Republic of Germany have already been made, and, moreover, Poland had previously refused reparation claims against the GDR (during the times of this state).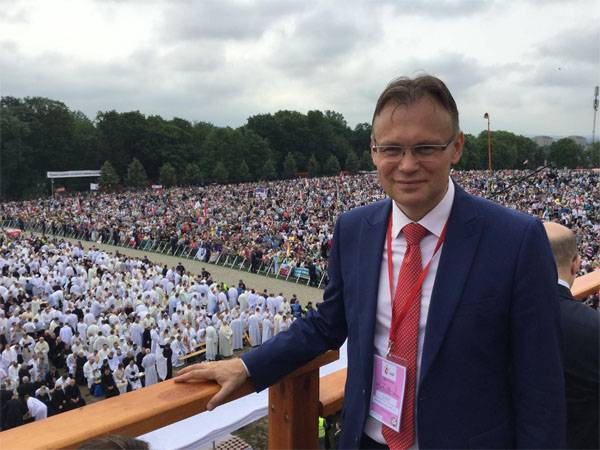 It should be noted that every time Poland's reparation claims against Berlin are put on weight. Initially, it was reported that Germany will demand up to 250 billion dollars, then the volume has tripled - to 750 billion. Now the chairman of the commission on reparations of the Polish Sejm, Arkadiusz Mularczyk, announced that Germany owes Poland "approximately
850 billion
dollars. " Reported by the information service
Republic
.
From the material:
The parliamentary group on reparations, headed by Mulyarchik, is to submit this year an assessment report on the amount of compensation that Poland could require from Germany. It will be based on a similar report compiled after the war, but the data will be updated. According to Mularczyk, the issue of post-war compensation is not settled for Poland. Answering the question about the estimated amounts that can be found in the report, the MP says about 850 billion US dollars.
Mulyarchik was asked why Poland does not demand "compensation from Russia." Mulyarchik's answer:
Payments of reparations from our western neighbor (Germany) are more real. Russia violates international law, breaks it.
The head of the reparations commission made it clear that Russia is unlikely to pay anything to Warsaw, even if it demands it. Apparently, Mulyarchik perfectly understands that Russia can issue a reciprocal bill for hundreds of billions invested by the Soviet Union in the economy of Poland for several decades.
And trying to demand money from Germany, Warsaw clearly hopes for the support of the United States, which have been putting pressure on Berlin for a long time, since the FRG does not bring defense expenditures to the NATO "authorized" 2%.