The management of the Ukrainian Naftogaz conducted emergency negotiations with European companies engaged in the resale of energy carriers. The main topic for negotiations is an urgent increase in the volume of gas supplies to Ukraine from the territory of the European Union.
The commercial director of Naftogaz, Yuri Vitrenko, confirmed the information that the Russian company Gazprom had cut off contacts with Kiev. At the same time, Vitrenko said that Gazprom was "guilty of the resulting shortage of gas in the gas transportation system of Ukraine, which transits gas to Europe."
Vitrenko said that Naftogaz was able to agree on increasing the supply of "blue fuel" from Europe to Ukraine by about 5 times. Vitrenko:
It will be even more than what we bought from Russia.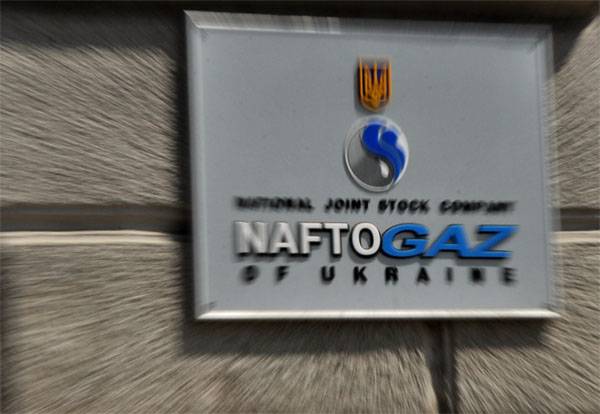 Taking this opportunity, the European "partners" of Ukraine inflated gas prices for Kiev by more than 14%.
According to the commercial director of the Ukrainian company, Ukraine "had to reduce its own gas consumption, proving that the country is a reliable transit country." At the same time, Vitrenko could not explain why the Ukrainian authorities called the population for total energy savings if they had previously stated that "so much gas was accumulated in the underground storage facilities of Ukraine that it was more than enough to provide transit and to meet domestic needs".
President of Ukraine Petro Poroshenko even stated that Gazprom had no right to terminate contracts with the Ukrainian Naftogaz, and immediately added that Ukraine would go to court for "additional compensation."
Meanwhile, the Ukrainian government announced that Gazprom's refusal to supply gas to Ukraine "would not cause damage to the Ukrainian economy."