US President Donald Trump, according to the White House press service, extended the effect of anti-Russian sanctions for another year. The argument is the same: "Because of the actions of Russia in Ukraine." The statement also contains such an "original" note about the reason for the extension of the sanctions measures against our country: "Russia continues to present an unusual and extraordinary threat to national security and US foreign policy."
In addition to Russia, the White House also decided to extend sanctions against Venezuela. On
administration site
President of the United States stated that Venezuela is a threat to the national security of the United States.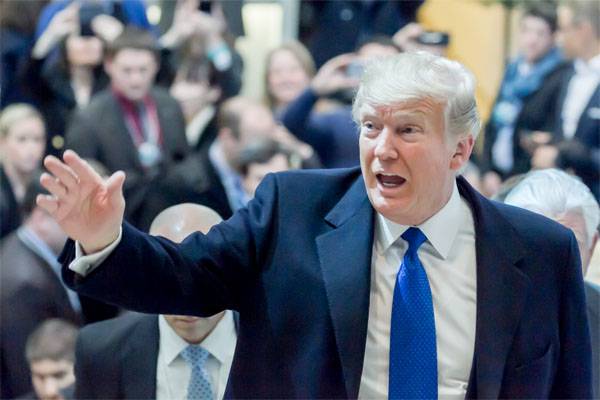 Also, the United States is represented in various proportions by the Democratic People's Republic of Korea, China and Iran, according to Washington, in various proportions. And as soon as the USA manages to exist in the presence of such a list of "threats" ...
Earlier, Donald Trump held talks with Emmanuel Macron and Angela Merkel about the "nuclear message" of Vladimir Putin to the Federal Assembly of the Russian Federation. It was stated that the presidents of the United States and France, as well as the German chancellor, "are concerned about the rhetoric of the Russian president. It is noted that Russian developments "nullify the discussion between the West and the Russian Federation on a number of issues." In other words, the discussion, from the point of view of Western leaders, with Russia can only be if NATO irresponsibly moves its infrastructure to the Russian borders?