Olga Vasilyeva, Minister of Education and Science, said it was necessary to make changes in the school life cycle. According to Olga Vasilyeva, who travels to the Penza region, there is a problem in the country when an increasing number of young people choose not to live in the provinces, but in major cities. The Minister of Education noted that it is necessary to introduce topics in the school life cycle in this connection that will tell young people and girls about new challenges.
Olga Vasilyeva at a meeting with teachers in the region:
When we prepare our children, who then choose big cities, we must still warn and talk about the challenges that they (there) are waiting for. There are new challenges, you need to talk about them. Yes, about a nuclear explosion, we certainly need to know, but the content of the life cycle must be changed.
It should be noted that the modern course of life safety is a combination of those on civil defense, the fundamentals of personal security (including road safety), society and the state, medical knowledge, military service and the military component of security. In which of these sections to introduce topics about the challenges awaiting young people in large cities (or creating a new section for provincial schools), the minister did not specify.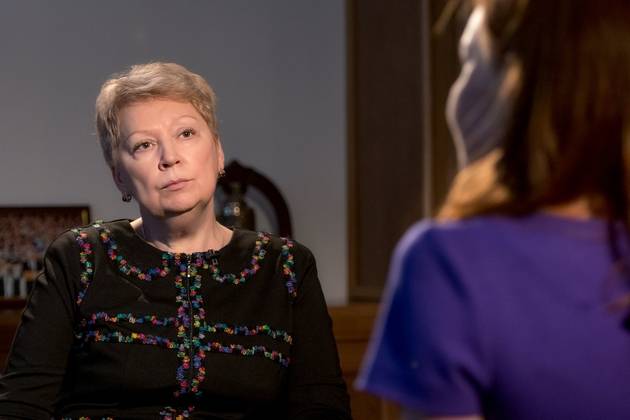 The head of the Ministry of Education and Science also noted that serious attention should be paid to talented children. According to her, for such purposes such projects as Sirius and Kvantorium were created, the number of representative offices of which in the regions will grow.