Another urgent
news
came from Gazprom. The company begins the procedure for terminating contracts with Naftogaz of Ukraine for the supply and transit of gas, the head of Gazprom, Alexey Miller, told reporters, RNS news agency reported
Gazprom is forced to immediately begin the procedure for termination of contracts with the NJSC Naftogaz of Ukraine for the supply and transit of gas in the Stockholm Arbitration
Said Miller.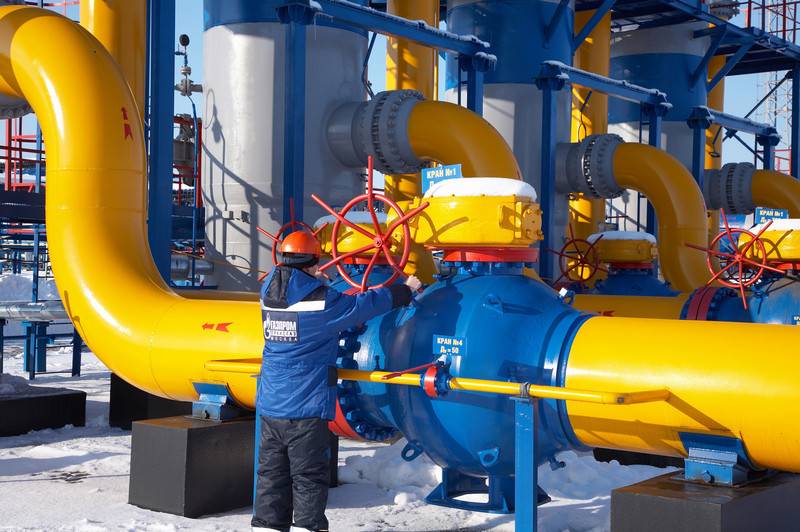 He noted that the decision of the Stockholm arbitration on the proceedings between the companies significantly upset the balance of interests of the parties under these contracts.
The Stockholm arbitration, guided by double standards, made an asymmetric decision on gas supply and transit contracts with NAK Naftogaz of Ukraine. Thus, the arbitration decision significantly violated the balance of interests of the parties under these contracts. The arbitrators argued their decision a sharp deterioration in the state of the Ukrainian economy. We are categorically opposed to resolving Ukraine's economic problems at our expense. In such a situation, the continuation of contracts for Gazprom is economically inexpedient and disadvantageous.
- noted Miller.
28 February The Stockholm Arbitration made a final decision on the arbitration between Gazprom and Naftogaz Ukrainy under a contract for the transit of gas through the territory of Ukraine.
Of the claims filed by Naftogaz in the amount of $ 17 billion, the arbitrators satisfied the claims in the amount of $ 4,673 billion in connection with the supply of gas for its transit to European consumers in a smaller volume than was provided for by the contract.
Taking into account the amount previously awarded in favor of Gazprom under the supply contract, the arbitrators set off counter claims, following which Gazprom is obliged to pay Naftogaz $ 2,56 billion.