In Belarus, work is underway to create a new unmanned aerial vehicle "Yastreb", with a takeoff weight of about 700 kg, which is supposed to be used in military and civilian tasks, an informed source said.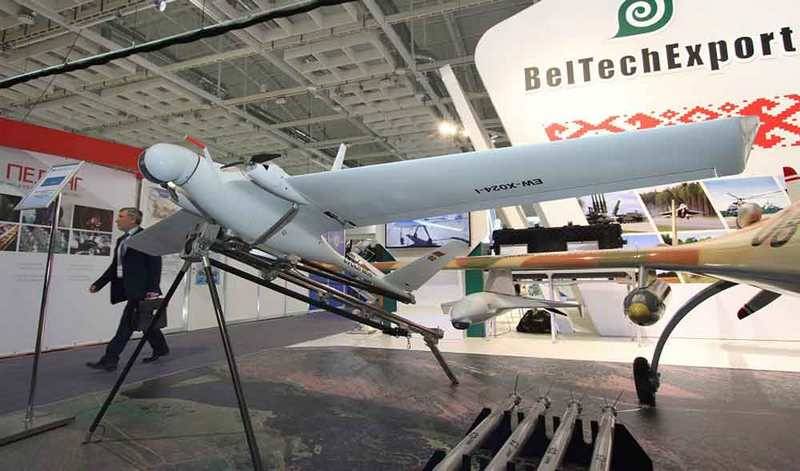 photos of Belarusian BPL at the exhibition
It is expected that the first flight sample will be ready at the end of the summer of this year. Test flights are expected to begin this fall. Total project work will take two to three years.
- Said the source agency.
The developer of the drone is the Research and Production Center of multifunctional unmanned systems of the National Academy of Sciences of Belarus.
The unmanned aerial vehicle is created according to a two-beam scheme. As the power plant is supposed to use the internal combustion engine of the Austrian company Rotax with the pusher propeller. The drone will be able to fly for up to 10 hours, carrying a payload of up to 120 kg, Interfax-AVN reports.