Another publication about the fight with the participation of Russian citizens who were not representatives of the Armed Forces of the Russian Federation appeared in the foreign media. Recall that we are talking about the fight, which foreign publications previously managed to christen "disastrous for hundreds of Russians." In the wake of the fakes, even such materials appeared, in which the death of almost 750 "Wagner's men" was announced.
The material, which states that "the details of the battle in the valley of the Euphrates have become known," now publishes the German magazine Der Spiegel. The German edition writes that the citizens of the Russian Federation did not take part in the clashes and became accidental victims.
Der Spiegel
:
Two pro-government detachments took part in the clashes, in which there were citizens not only of Syria, but also of Iran, Afghanistan and Iraq. There were no Russians in these units. The fighting began at the village of Tabia (Conoco oil fields). Not far from this locality was a group of Russian citizens.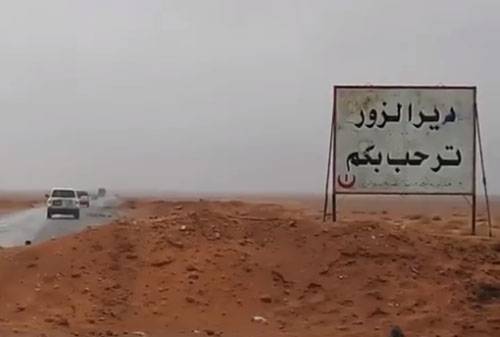 The article states that the Russians came under fire.
From the article:
According to a hospital employee in Deir ez-Zor, about ten bodies of mercenaries were delivered to the medical facility. It turned out that it was the Russians. Then the bodies were sent to the city of Kamyshly.
In a German magazine, it is claimed that in all during the shelling under Tabia, "before the Russians 20" died.
Recall that earlier the Foreign Ministry confirmed the information about the death of "four or five citizens of Russia" in the province of Deir ez-Zor, noting that they were not part of the structure of the Ministry of Defense of Russia.