Urgent
news
come from the territory of Ukraine. The government of the country appeals to citizens with a request to reduce energy consumption for heating private apartments - in order to save. Official Kiev took such a step due to an acute energy crisis associated with record gas consumption in conditions of abnormally low temperatures. Recall that on the eve of that, Gazprom announced that since March 1 will not sell gas to Ukrainian Naftogaz.
The Minister of Energy and Coal Industry of Ukraine, Igor Nasalik, speaking in the Rada, said that due to the crisis in the energy sector, the
in all
educational institutions of the country. Schoolchildren and students simply dismissed home.
UNIAN
cites the statement of Nasalik:
According to the order, starting from today, it was recommended, or rather they were told to completely stop the work, in pre-school institutions, schools and higher educational institutions for the period up to and including March 6. At the same time to reconsider, so that the temperature regime in these institutions was in the minimum allowable standards.
It is noted that the question of the possibility of resuming classes will be taken on the basis of the temperature regime and the situation with energy reserves.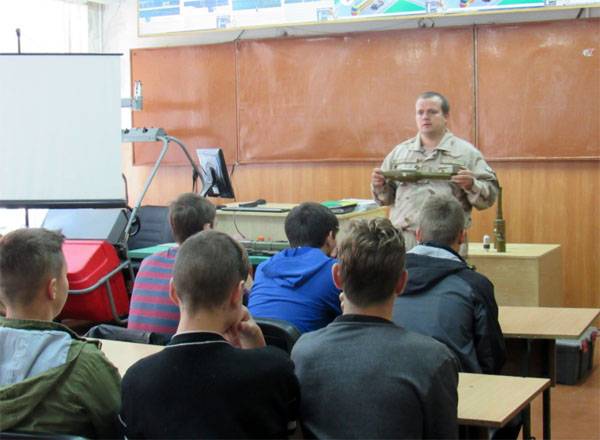 In school №5 of the city of Chernigov
This is a unique case on the European continent in the 21st century, when all educational institutions of an entire (multi-million) country are closed for several days without exception.
The National Security Council is considering the possibility of introducing an emergency situation due to energy shortages.