The divisions of the special operations forces of the Armed Forces of Belarus conducted a successful test of the P-7 parachute system, with which the loaded GAZ-66 was parachuted, reports
Rossiyskaya Gazeta
.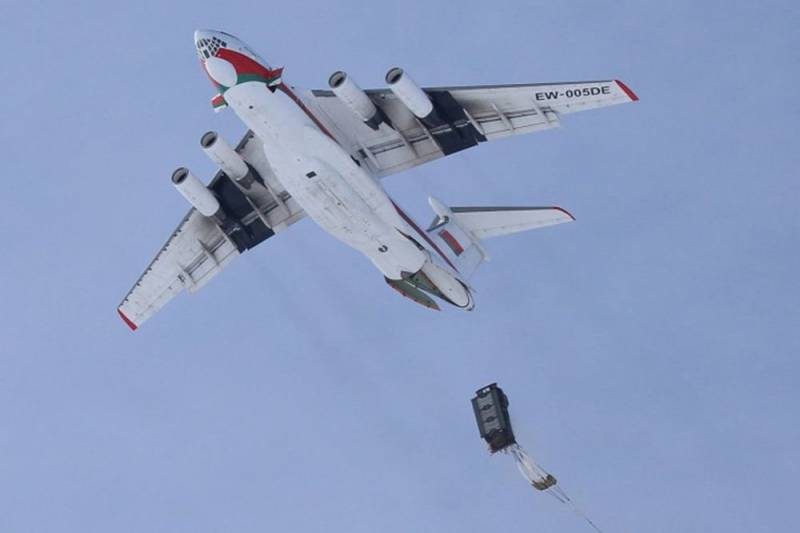 The exercise was held on the basis of the 103-th separate Guards Airborne Brigade.
The landing of the GAZ-66 car with an additional cargo with a total weight of 6120 kilograms was made from a height of 600 meters from an IL-76MD aircraft. The parachute platform P-7 with the multi-domed parachute system MKS-5-128Р was involved in the testing.
says the release of the military department.
It is reported that "the parachute platform П-7 entered the division of the special operations forces of the Belarusian Armed Forces in December last year". Special Forces took two months to master the new equipment.
"During the collection, the material part of the MKS-5-128Р multi-dome parachute system, the P-7 parachute platform and automatic devices, their operation and interaction were studied," the Ministry of Defense of the Republic of Belarus said.
The result of the collection was "the training of specialists of the airborne service of military units equipped with such equipment for its operation and control over the preparation for the landing," the agency added.