The joint training of Russian paratroopers, Belarusian and Serbian military personnel "Slavic Brotherhood" will be held in Novorossiysk in 2018, Novorossiysk commander Colonel-General Andrei Serdyukov told reporters.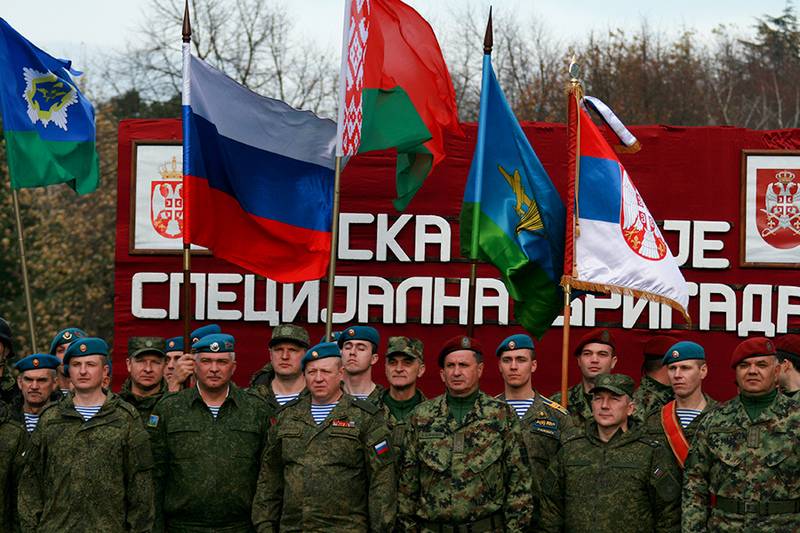 Together with the Belarusian and Serbian colleagues on the Kuban land in Novorossiysk will be held the exercise "Slavic Brotherhood", this is the fourth exercise in this composition
- he said.
On the territory of the Russian Federation and on the territory of the Republic of Belarus, joint exercises with the special operations forces of the Armed Forces of the Republic of Belarus are traditionally planned. According to the plan, four exercises will be held this year.
- added the commander.
According to him, the priority of military cooperation is working with the CSTO member states, and the most "warm and friendly airborne relations have developed with the Special Operations Forces of Belarus."
In total, events with foreign colleagues in 2018 are planned for more than 40.
Earlier, the commander of the Airborne Forces told reporters that in 2018, the Airborne Forces will take part in seven joint exercises with units of the armed forces of foreign countries, four of them will be held abroad and three in Russia.
The general said that among the foreign exercises, maneuvers were planned with the military contingents of the Collective Rapid Reaction Forces of the CSTO "Interaction", which will be held in Kyrgyzstan, as well as the Egyptian-Russian exercises "Defenders of Friendship - 2018", reports RIA
News
.