BMP-2 well accustomed to the hot desert areas of Yemen. The image of one of these machines belonging to the Hussites appeared on the Web. He writes about it
Rossiyskaya Gazeta
.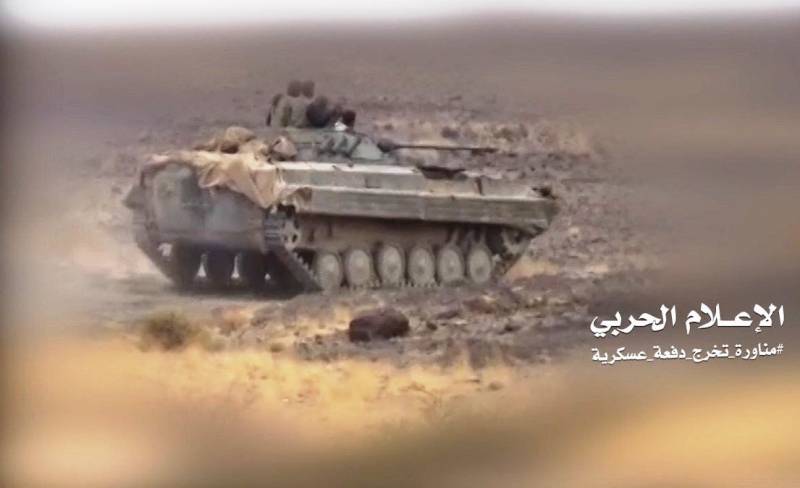 In the middle of the last decade, about two hundred BMP-2 entered the army of Yemen. Since the Yemenis had previously exploited the BMP-1, they had no particular problems.
In addition, Russian cars have better maneuverability and maintainability compared to Western models.
The author notes that the 30-mm gun is valued in many armies of the world for its power, rate of fire and the possibility of hitting a wide range of targets, including air targets.
"It should be noted that the BMP-2 has gained popularity in other Arab armies. For example, at the end of the 80s, they were acquired by Saddam Hussein's army. According to some reports, these machines were used during the invasion of Kuwait. In turn, Kuwait used the "two" already during the hostilities against the Iraqi army at the beginning of the 1991 of the year, "the material says.
Also, BMP-2 actively used in Syria during operations against terrorist groups.
Russian cars are used in Algeria. There are about 300 upgraded units.
The United Arab Emirates could become another owner of this technology, they really liked the car, but in the end, the choice was made in favor of more modern BMP-3.