The arms race between the US and Russia began after Washington withdrew from the Anti-Ballistic Missile Treaty (ABM), reports
TASS
statement of Vladimir Putin.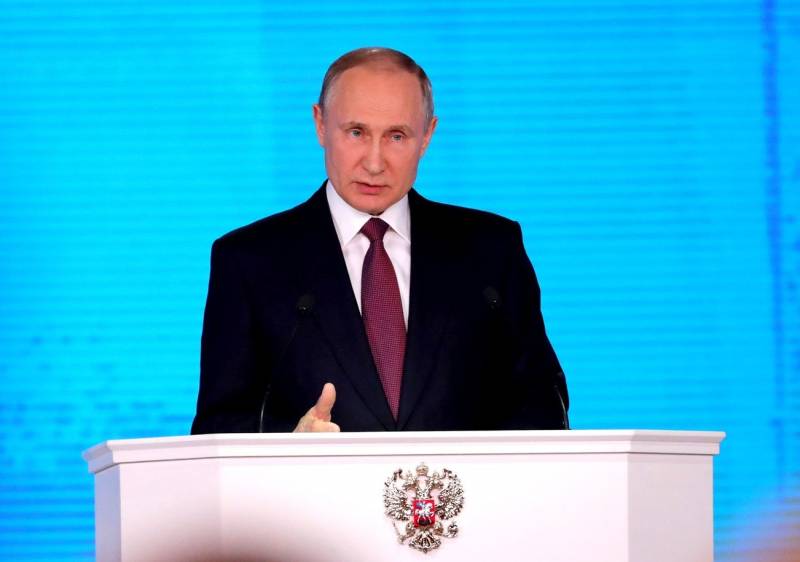 From my point of view, those who declare the beginning of a new Cold War are not analysts - they are engaged in propaganda. If you are talking about an arms race, then it began just when the United States withdrew from the ABM Treaty,
the president told NBC, answering the question whether his message to the Federal Assembly should be understood as "declaring a new cold war" and "whether the United States and the Russian Federation are currently engaged in an arms race."
He noted that all tests of the latest strategic systems
weapons
, created in the Russian Federation in response to the actions of the United States, were successful.
Every weapon system discussed today easily overtakes and bypasses the whole missile defense system,
Putin said, assessing the test results as "excellent."
Some of them (weapons systems) still require fine adjustment and refinement. Others have already been delivered to the troops and are in combat readiness,
he explained.
In addition, according to the president, the money, which in the United States directed to build their missile defense systems, "was thrown to the wind," as Russian weapons today are capable of overcoming them.
Among the new Russian systems were called the Sarmat intercontinental ballistic missile, the Dagger hypersonic complex, a nuclear-powered cruise missile, and an unmanned underwater vehicle that can be equipped with conventional and nuclear munitions. "