The terrorists brought back several settlements in Idlib and Aleppo. A civilian died in Damascus under fire from militants, several more were injured. Reports about it
FAN
with reference to Syrian sources.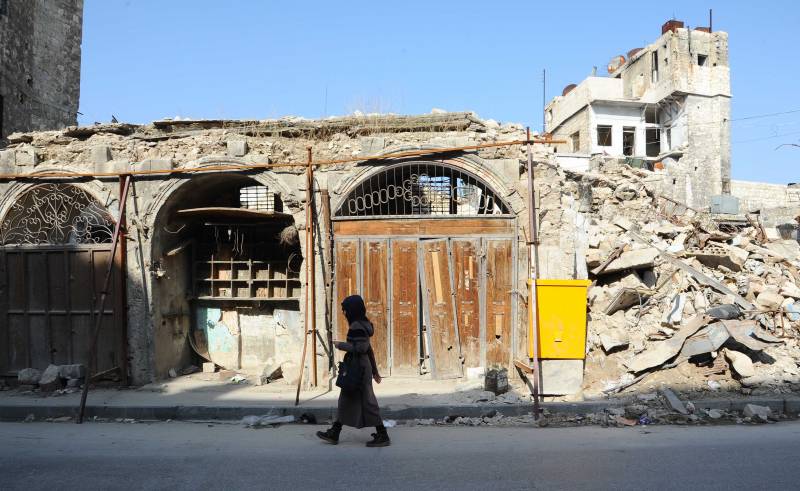 Groups of radical opposition again fired at the Syrian capital. Projectiles fired by militants fell in the areas of Duvale and Jarman. As a result, one civilian in Damascus died, several civilians were injured. The military operation of the Syrian Arab Army (CAA) against the terrorist coalition continued on the territory of the Eastern Guta oasis. Government forces conducted artillery shelling of Islamist strongholds in the vicinity of settlements Zamalka, Jisrin, Duma, Kafr Batna, Arbin, Beit Sava, Hamuria, Salihia and Otaya.
In the north of the province of Aleppo, the operation of the Turkish Armed Forces against the Kurdish "Olive Branch" militia continued. The Ankara-controlled SSA seized from the Syrian Democratic Forces (SDF) three hills in the vicinity of the Raju village. Later, attacks on SDF positions in this part of the region were inflicted by the Turkish Air Force. According to a military source, since the beginning of the military campaign in the vicinity of Afrin, an 2222 fighter of the "democratic army" has been killed.
A radical coalition led by Dzhebhat an-Nusra (banned in the Russian Federation) counterattacked opposition groups in the province of Aleppo. The terrorists regained control over the previously lost settlement of Al-Mukhandisin, the settlement of Sheikh Ali, as well as the checkpoint Suma.
In the north of the province of Idlib, clashes between "en-Nusroy" and opposition units continued. The Talda, Hazano and Turmanin settlements, as well as the Sarmada-Idlib road, came under the control of the terrorists.
The Russian Aerospace Forces together with the Syrian Air Force attacked the strongholds of al-Nusra in the vicinity of the settlement of Al-Latamina (Hama province). Under cover
aviation
The Syrian Arab Army (SAA) attacked the terrorist fortifications near the city.