In the DPRK, once again came out with a refutation of the statements of Western officials that Pyongyang allegedly supplies components to Syria for the manufacture of a chemical
weapons
. In the Central Telegraph Agency of the DPRK, it is noted that such accusations are built on lies and attempts at any price to expose the country as "the main troublemaker". In Pyongyang, they note that Western accusations aim to distract the public from their own war crimes against the background of the intervention in Syria.
Initially, applications for allegedly supplying components for the production of chemical weapons in the SAR appeared after the UN reported on the "40 unknown consignments (containers) shipped from North Korea to Syria from 2012 to 2017 years". On what basis did they decide that in these containers there were exactly "components for chemical weapons", of course, not reported. And the charges themselves are reminiscent of another version of the "Powell tube."
CTAC:
These charges are a new dirty American trick. It also aims to force the atmosphere of sanctions and other pressure against the DPRK.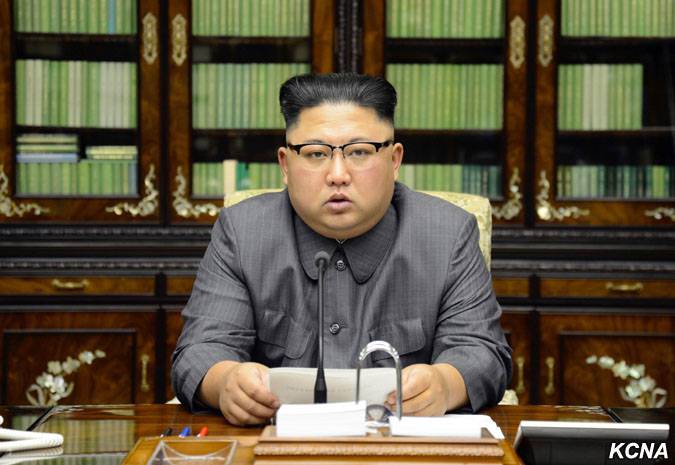 Pyongyang notes that if Washington begins to experience geopolitical problems, baseless allegations are in progress either in the presence or in the use of chemical weapons by anyone.
It is noted that the DPRK has never been seen by international regulatory authorities in the production or storage of chemical weapons.