The United States has approved the delivery of Javelin anti-tank missile systems to Ukraine. After the decision of the congress, the US administration also adopted the corresponding resolution. We are talking about the decision to put Ukraine ATGM Javelin on the bag in 47 million dollars. The information is confirmed by the Pentagon's Defense Cooperation and Security Directorate.
It is known that the Ukrainian government "requested" from the United States the supply of 37 anti-tank systems and 210 missiles to them. At the same time, the American military instructors within the framework of the contract will be engaged in training Ukrainian soldiers in the use of Javelin in Ukraine (first of all, we are talking about the Yavoriv training ground in the Lviv region).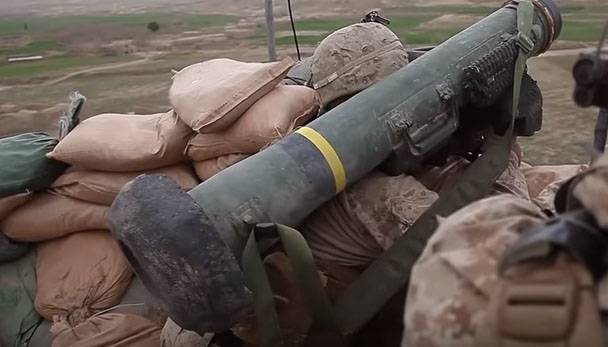 TASS
Presents an excerpt from an American Office document:
Javelin ATGMs will allow Ukraine to build long-term defense capabilities to protect sovereignty and territorial integrity. Ukraine will not have difficulties with the implementation of these systems in its armed forces.
Further - an important addition from the Pentagon:
The supply of such systems to Ukraine will not change the balance of power in the region.
"That is, how can it not change? .." - commented on the statement "military experts" in Ukraine, who previously stated that with "Javelins" Ukraine "is ready to implement the Croatian scenario."