The Moscow Avangard Machine-Building Plant promptly fulfills the state defense order, there are no risks of disrupting plans to produce missiles for the Russian army and foreign customers, said the official representative of the Almaz-Antey concern (includes the Avangard plant) on Thursday, RIA reports
News
.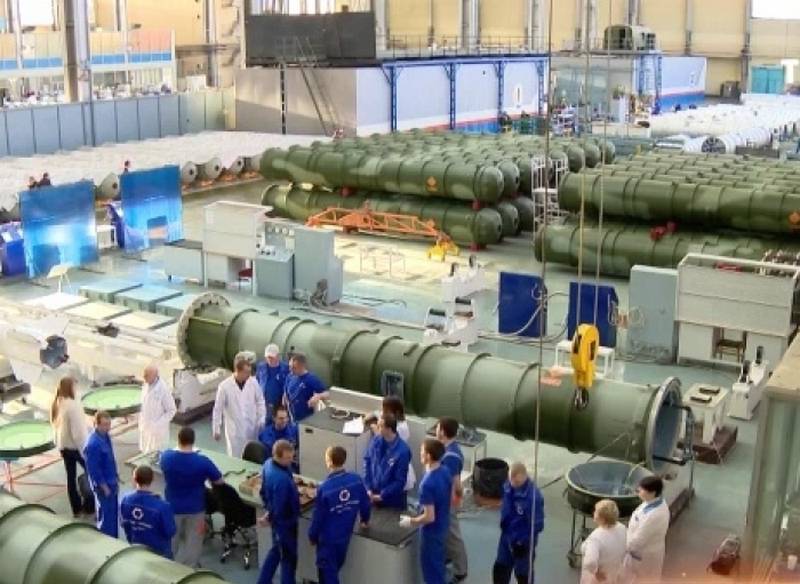 Avangard is the only manufacturer of missiles for the C-300 and C-400 anti-aircraft missile systems, which go into service with the Russian army and are exported. Among the latest projects that the company was supposed to start working on was the supply of several hundred export versions of missiles for C-400 missiles under an agreement that is being prepared for signing with India.
The socio-economic situation at MMP Avangard after the change of the CEO is stable. All workshops and services of the enterprise in working order ensure the timely execution of tasks of the state defense order and production plan
- Said the source agency.
The concern stated that the former head of security and the Avangard regime, Maxim Berg, who accused Almaz-Antey of "raider seizure" of power at the plant and ineffective management of the new leadership, was dismissed due to repeated violations of labor discipline.
Earlier, the Kommersant newspaper published an article referring to Maxim Berg, a former Avangard employee, who said that he had warned the FSB that the company allegedly could fail the GOZ on 2018 – 2020 years and disrupt the execution of contracts under the MTC.