The Indian Air Force Command has sent an order to the National Organization for Defense Research and Development to finalize the design of the long-range radar aircraft for review and control, created on the basis of the European passenger airliner Airbus A330. The military asked to equip the aircraft with equipment for transporting fuel and refueling other aircraft in the air, writes Livefist Defense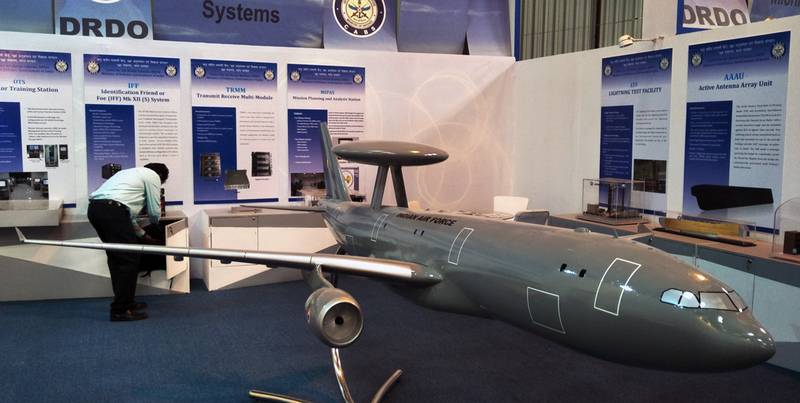 Aircraft long-range radar surveillance and control, otherwise called "flying radar", are responsible for the rapid detection of enemy air, ground and surface targets and the transfer of target designation data to combat aircraft in the air. All existing aircraft of this class do not possess additional functions. At the same time, modern refueling aircraft, created on the basis of transport aircraft, can also be used for the transport of goods and military personnel.
India has been developing its own "flying radar" since 2014. The cost of the program is estimated at 3,1 billion dollars. Equipping a new aircraft with fueling equipment, which also requires the organization of a filling station operator's workplace, will increase the program cost by at least 17 percent to 3,6 billion dollars. Details about the promising development has not yet been disclosed.
To date, the organization of defense research and development of India has created a radar station with an active phased antenna array with a mass of 12,5 tons, as part of the "flying radar" project. Airplane radar will have a 360 degree view. The developers claim that the new aircraft will be able to detect fighters or cruise missiles at a distance of up to 400 kilometers. The development of the "flying radar" is planned to be completed by the middle of the 2020s, the scientific portal "N + 1" reports