The message of the President of Russia to the Federal Assembly of the Federal Assembly of the Russian Federation began. For the first time, Vladimir Putin turns to the legislative power of the country not in the Kremlin, but in the Manege, where representatives of other branches of government are invited. The message from Manezh is covered by more than 700 journalists.
The President noted that the country is approaching a completely new historical stage for itself, at which it is necessary to seize the opportunity of a technological breakthrough that would allow not only to preserve sovereignty, but also to solve difficult economic problems.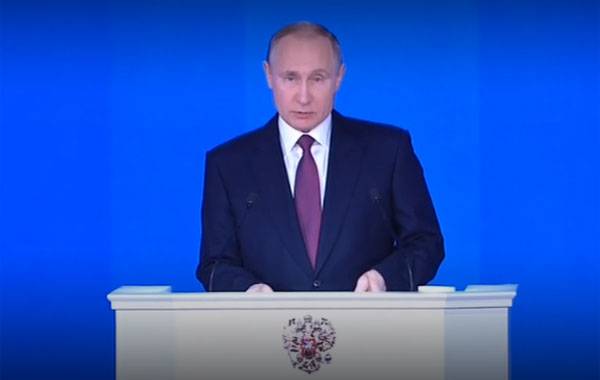 The President noted that if you do not take a chance, the country will roll back to the economic backyard:
It is like a chronic disease that destroys the body (country) from the inside. The body often does not feel this.
Vladimir Putin:
The main factor of development is the well-being of people. In 2000, the 42 million people were in poverty. Today is 20 million citizens. Of course, this is not 42, but also a lot. Even working people live very modestly. It is necessary to update the structure of employment, give people a good job, bringing wealth. We need to create new high-tech jobs. For this, it is necessary to ensure the growth of income, for six years at least to halve the poverty level.
The president also noted negative demographic data related to the effects of the 90-x fertility decline. It is necessary to ensure sustainable natural population growth.
Vladimir Putin:
The new government should prepare a program of system support for the older generation. Every person is important to us. That he lived a long and healthy life. It is necessary by the middle of the next 10 anniversary to increase the level of GDP in 1,5 times. At the end of the next 10 anniversary, Russia should join the club of the countries "80 +" - life expectancy of more than 80 years. For this you need to make a big step in development.
The president:
Russia today is one of the leading powers with a powerful foreign economic and defense potential. But from the point of view of the most important task of ensuring the quality of life and the well-being of people, we, of course, have not yet reached the level we need. But we have to do it and do it.