On Thursday, the training ship "Perekop" will go out of Kronstadt on a navigational voyage, during which he will have to cover a distance of about 22 thousand sea miles (more than 41 thousand km), according to
press office
Western District.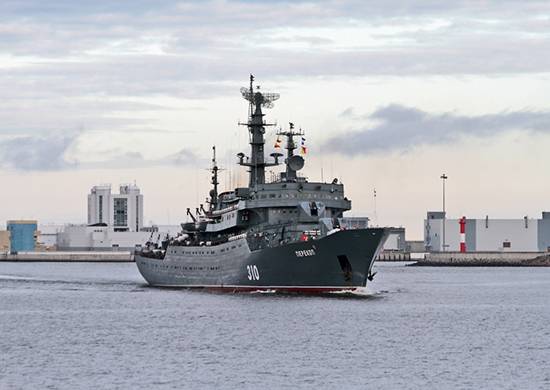 The ship will visit four oceans and for the first time will pass along the Northern Sea Route.
For all the time of the march, the crew will take on board the ship over 500 cadets of two St. Petersburg, Vladivostok and Baltic naval universities, periodically changing the composition of future naval officers, making transitions from one port to another
says release.
In addition, the crew will make 8 business visits to Russian and foreign ports.
It is reported that "during the maritime trip, the cadets will have to undergo practical training in navigational disciplines, improve the skills of controlling the ship in various conditions and difficult navigation conditions, duplicate the duties of watch navigators officers."
There will also be a series of training sessions for cadets on the modern training simulator "Regel" mounted on a ship. Upon completion of training, the future officers aboard the ship will pass the tests in the specialty and various marine disciplines, the press service added.