The American strategic UAV RQ-4B during the reconnaissance flight on Wednesday along the demarcation line in the Donbass approached the Russian borders several times, reports
Interfax
messages from foreign sites tracking the movement of the military
aviation
.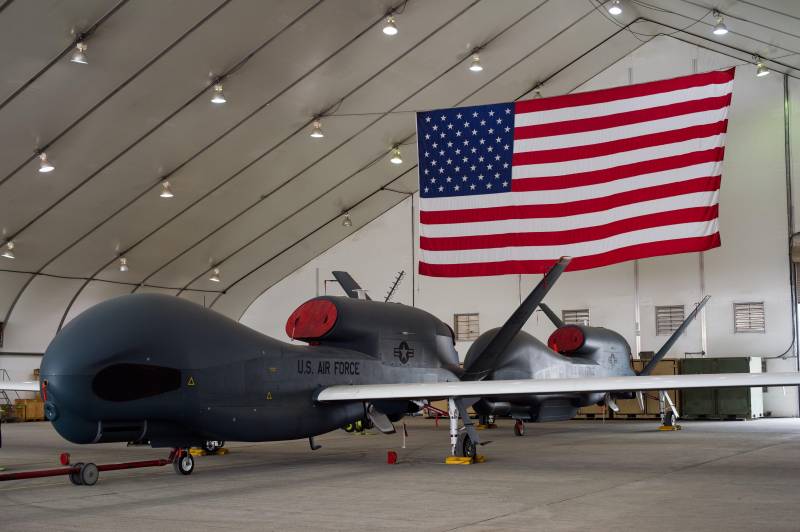 According to the resources, "a long-range drone with a tail number 10-2043, departing from Sigonella airbase in Sicily, made a four-hour reconnaissance flight along the line of demarcation between Ukraine and the self-proclaimed Donetsk and Lugansk people's republics."
The UAV entered the airspace of Ukraine from Romania north of Moldova and continued to fly east over the Kirovograd and Dnepropetrovsk regions.
It is reported that during the flight he "flew four times to the border of the Russian Federation in the Belgorod, Voronezh and Rostov regions" at a distance from 40 to 60 km.
Starting from 15: 00 Moscow time, the scout made 8 spans along the line of separation of Ukraine from the self-proclaimed republics at an altitude of 15,5 thousand meters, being over the territory controlled by Kiev authorities.
Around 19: The 00 unit left the airspace above the Donbas.
Since the beginning of the year, RQ-4B has been repeatedly used for reconnaissance near the territories of the DNR and the LC, as well as on the Black Sea coast of Russia, including near the Crimea and the Krasnodar Territory.